I want to predict a value by another values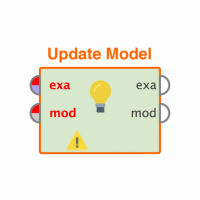 davidraul36
Member
Posts: 6
Contributor I
edited November 2018
in Help
Hello, I'm very newbie to RapidMiner and data science as well so bear me please.
I want to predict values from totally different values, it's like trying to finding a model for the relation between them.
For Example;
I have Excel spreedsheet with cloumns (A, B, C, D, F)
I want to use (A, B, C, D) to predict or getting model for the values in (F) then use it to test data...
Thanks in advance,
Tagged: