RAPIDMINER 9.7 BETA ANNOUNCEMENT
The beta program for the RapidMiner 9.7 release is now available. Lots of amazing new improvements including true version control!
Performance Issues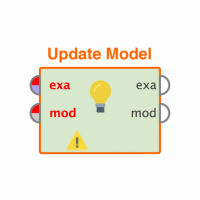 agurruchaga
Member
Posts: 11
Contributor I
edited December 2018
in Help
Good morning,
I am having serious performance issues when it comes to handle large databases. I configured an oracle connection and when I try to filter a table (about 15 Million rows) by a simple attribute, I get "Retrieve [tablename]..." message and it just does nothing. When I access the table with a standard sql editor, I get the results almost instantly.  I don't know if this common when handling this large volumes of data or it should just work ok.
Thanks in advance.
Tagged: