RapidMiner 9.7 is Now Available
Lots of amazing new improvements including true version control! Learn more about what's new here.
Filtering out spikes from data set using Lag series and extract Macro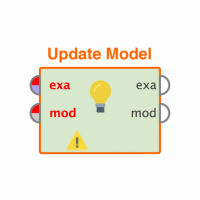 maurits_freriks
Member
Posts: 28
Contributor I
Hi,
Because of a really fluctuated datasets I'm trying to filter out spikes from the datasets. When I filter out the spikes I might get a better prediction. Now I'm wondering if I'm doing this right. I don't want to delete this from my dataset but they exist and when I delete those datapoints then I miss maybe valuable information
- With lag series = 1
- Calculating standard deviation.
- Generating a new variable maintainance. See picture above. 
- Setting this new variable equals 0. 
- Finally select the modified data.
Because of my strange outcomes I wondering if I'm doing this right. Could anyone confirm this or suggest another method?
Regards,
Maurits Freriks 
The code to check for the detailed parameters. I didn't attached my datasets because this are a few different datasets but the method should be work on each of them. 
<?xml version="1.0" encoding="UTF-8"?><process version="8.0.001">
  <context>
    <input/>
    <output/>
    <macros/>
  </context>
  <operator activated="true" class="process" compatibility="8.0.001" expanded="true" name="Process">
    <process expanded="true">
      <operator activated="true" class="retrieve" compatibility="8.0.001" expanded="true" height="68" name="Retrieve flow ANJ Train" width="90" x="45" y="187">
        <parameter key="repository_entry" value="../data/flow ANJ Train"/>
      </operator>
      <operator activated="true" class="sort" compatibility="8.0.001" expanded="true" height="82" name="Sort" width="90" x="45" y="34">
        <parameter key="attribute_name" value="A"/>
      </operator>
      <operator activated="true" class="select_attributes" compatibility="8.0.001" expanded="true" height="82" name="Select Attributes" width="90" x="179" y="34">
        <parameter key="attribute_filter_type" value="single"/>
        <parameter key="attribute" value="B"/>
        <description align="center" color="transparent" colored="false" width="126">Select the 'data' column</description>
      </operator>
      <operator activated="true" class="series:lag_series" compatibility="7.4.000" expanded="true" height="82" name="Lag Series" width="90" x="313" y="34">
        <list key="attributes">
          <parameter key="B" value="1"/>
        </list>
        <description align="center" color="transparent" colored="false" width="126">Lag 'A' column for striping out spikes</description>
      </operator>
      <operator activated="true" class="aggregate" compatibility="8.0.001" expanded="true" height="82" name="Aggregate" width="90" x="447" y="34">
        <list key="aggregation_attributes">
          <parameter key="B" value="standard_deviation"/>
        </list>
        <description align="center" color="transparent" colored="false" width="126">Calculate std dev of the data, push to macro</description>
      </operator>
      <operator activated="true" class="extract_macro" compatibility="8.0.001" expanded="true" height="68" name="Extract Macro" width="90" x="648" y="34">
        <parameter key="macro" value="stdev"/>
        <parameter key="macro_type" value="data_value"/>
        <parameter key="attribute_name" value="standard_deviation(B)"/>
        <parameter key="example_index" value="1"/>
        <list key="additional_macros"/>
        <description align="center" color="transparent" colored="false" width="126">extract std dev value to use in Generate Attributes</description>
      </operator>
      <operator activated="true" class="generate_attributes" compatibility="8.0.001" expanded="true" height="82" name="Generate Attributes" width="90" x="648" y="238">
        <list key="function_descriptions">
          <parameter key="Maintainence" value="if(B &lt; ([B-1]-B), 1, 0)"/>
        </list>
        <description align="center" color="transparent" colored="false" width="126">Create a Maintenance attribute to help filter out the days it's in maintenance mode</description>
      </operator>
      <operator activated="true" class="filter_examples" compatibility="8.0.001" expanded="true" height="103" name="Filter Examples" width="90" x="782" y="238">
        <list key="filters_list">
          <parameter key="filters_entry_key" value="Maintainence.eq.0"/>
        </list>
        <description align="center" color="transparent" colored="false" width="126">Select only non maintenance mode days</description>
      </operator>
      <operator activated="true" class="select_attributes" compatibility="8.0.001" expanded="true" height="82" name="Select Attributes (2)" width="90" x="916" y="238">
        <parameter key="attribute_filter_type" value="single"/>
        <parameter key="attribute" value="B"/>
        <description align="center" color="transparent" colored="false" width="126">Select 'A' again</description>
      </operator>
      <operator activated="true" class="optimize_parameters_grid" compatibility="8.0.001" expanded="true" height="145" name="Optimize Parameters (Grid)" width="90" x="1050" y="238">
        <list key="parameters">
          <parameter key="Validation.cumulative_training" value="true,false"/>
          <parameter key="SVM.kernel_gamma" value="[0.01;1;5;logarithmic]"/>
          <parameter key="SVM.C" value="[0;10000;4;linear]"/>
          <parameter key="Validation.training_window_width" value="[40;60;5;linear]"/>
          <parameter key="Validation.training_window_step_size" value="[4;6;2;linear]"/>
          <parameter key="Validation.test_window_width" value="[3;5;2;linear]"/>
        </list>
        <process expanded="true">
          <operator activated="true" class="set_macro" compatibility="8.0.001" expanded="true" height="82" name="Set Macro" width="90" x="45" y="34">
            <parameter key="macro" value="day_ahead"/>
            <parameter key="value" value="5"/>
          </operator>
          <operator activated="true" class="series:windowing" compatibility="7.4.000" expanded="true" height="82" name="Windowing Train" width="90" x="179" y="34">
            <parameter key="window_size" value="%{day_ahead}"/>
            <parameter key="create_label" value="true"/>
            <parameter key="label_attribute" value="B"/>
          </operator>
          <operator activated="true" class="series:windowing" compatibility="7.4.000" expanded="true" height="82" name="Windowing Test" width="90" x="380" y="187">
            <parameter key="window_size" value="%{day_ahead}"/>
          </operator>
          <operator activated="true" class="series:sliding_window_validation" compatibility="7.4.000" expanded="true" height="124" name="Validation" width="90" x="380" y="34">
            <parameter key="training_window_width" value="60"/>
            <parameter key="training_window_step_size" value="6"/>
            <parameter key="test_window_width" value="5"/>
            <parameter key="horizon" value="2"/>
            <process expanded="true">
              <operator activated="true" class="support_vector_machine" compatibility="8.0.001" expanded="true" height="124" name="SVM" width="90" x="112" y="34">
                <parameter key="kernel_type" value="radial"/>
                <parameter key="C" value="10000.0"/>
              </operator>
              <connect from_port="training" to_op="SVM" to_port="training set"/>
              <connect from_op="SVM" from_port="model" to_port="model"/>
              <portSpacing port="source_training" spacing="0"/>
              <portSpacing port="sink_model" spacing="0"/>
              <portSpacing port="sink_through 1" spacing="0"/>
            </process>
            <process expanded="true">
              <operator activated="true" class="apply_model" compatibility="8.0.001" expanded="true" height="82" name="Apply Model" width="90" x="112" y="34">
                <list key="application_parameters"/>
              </operator>
              <operator activated="true" class="series:forecasting_performance" compatibility="7.4.000" expanded="true" height="82" name="Performance" width="90" x="246" y="34">
                <parameter key="horizon" value="2"/>
              </operator>
              <connect from_port="model" to_op="Apply Model" to_port="model"/>
              <connect from_port="test set" to_op="Apply Model" to_port="unlabelled data"/>
              <connect from_op="Apply Model" from_port="labelled data" to_op="Performance" to_port="labelled data"/>
              <connect from_op="Performance" from_port="performance" to_port="averagable 1"/>
              <portSpacing port="source_model" spacing="0"/>
              <portSpacing port="source_test set" spacing="0"/>
              <portSpacing port="source_through 1" spacing="0"/>
              <portSpacing port="sink_averagable 1" spacing="0"/>
              <portSpacing port="sink_averagable 2" spacing="0"/>
            </process>
          </operator>
          <operator activated="true" class="log" compatibility="8.0.001" expanded="true" height="82" name="Log" width="90" x="581" y="238">
            <parameter key="filename" value="tmp"/>
            <list key="log">
              <parameter key="C" value="operator.SVM.parameter.C"/>
              <parameter key="Gamma" value="operator.SVM.parameter.kernel_gamma"/>
              <parameter key="Training Width" value="operator.Validation.parameter.training_window_width"/>
              <parameter key="Step Width" value="operator.Validation.parameter.training_window_step_size"/>
              <parameter key="Testing Width" value="operator.Validation.parameter.test_window_width"/>
              <parameter key="Perf" value="operator.Validation.value.performance"/>
              <parameter key="Set Macro Value" value="operator.Set Macro.value.macro_value"/>
            </list>
          </operator>
          <connect from_port="input 1" to_op="Set Macro" to_port="through 1"/>
          <connect from_op="Set Macro" from_port="through 1" to_op="Windowing Train" to_port="example set input"/>
          <connect from_op="Windowing Train" from_port="example set output" to_op="Validation" to_port="training"/>
          <connect from_op="Windowing Train" from_port="original" to_op="Windowing Test" to_port="example set input"/>
          <connect from_op="Windowing Test" from_port="example set output" to_port="result 2"/>
          <connect from_op="Validation" from_port="model" to_port="result 1"/>
          <connect from_op="Validation" from_port="averagable 1" to_op="Log" to_port="through 1"/>
          <connect from_op="Log" from_port="through 1" to_port="performance"/>
          <portSpacing port="source_input 1" spacing="0"/>
          <portSpacing port="source_input 2" spacing="0"/>
          <portSpacing port="sink_performance" spacing="0"/>
          <portSpacing port="sink_result 1" spacing="0"/>
          <portSpacing port="sink_result 2" spacing="0"/>
          <portSpacing port="sink_result 3" spacing="0"/>
        </process>
        <description align="center" color="transparent" colored="false" width="126">Optimize and store optimized model</description>
      </operator>
      <operator activated="true" class="store" compatibility="8.0.001" expanded="true" height="68" name="Store" width="90" x="1251" y="187">
        <parameter key="repository_entry" value="../data/Thomas ott test ANJ"/>
        <description align="center" color="transparent" colored="false" width="126">Store optimized model</description>
      </operator>
      <operator activated="true" class="apply_model" compatibility="8.0.001" expanded="true" height="82" name="Apply Model (2)" width="90" x="1385" y="289">
        <list key="application_parameters"/>
        <description align="center" color="transparent" colored="false" width="126">Sanity Check. Review 'A' time series against predicted 'A' time series from training data set.</description>
      </operator>
      <operator activated="true" class="write_excel" compatibility="8.0.001" expanded="true" height="82" name="Write Excel" width="90" x="1519" y="187">
        <parameter key="excel_file" value="/Users/Maurits/Documents/Stage/Tests/SVM/ANJ/Output RapidMiner Thomas ott ANJ Train.xlsx"/>
      </operator>
      <connect from_op="Retrieve flow ANJ Train" from_port="output" to_op="Sort" to_port="example set input"/>
      <connect from_op="Sort" from_port="example set output" to_op="Select Attributes" to_port="example set input"/>
      <connect from_op="Select Attributes" from_port="example set output" to_op="Lag Series" to_port="example set input"/>
      <connect from_op="Lag Series" from_port="example set output" to_op="Aggregate" to_port="example set input"/>
      <connect from_op="Aggregate" from_port="example set output" to_op="Extract Macro" to_port="example set"/>
      <connect from_op="Aggregate" from_port="original" to_op="Generate Attributes" to_port="example set input"/>
      <connect from_op="Generate Attributes" from_port="example set output" to_op="Filter Examples" to_port="example set input"/>
      <connect from_op="Filter Examples" from_port="example set output" to_op="Select Attributes (2)" to_port="example set input"/>
      <connect from_op="Select Attributes (2)" from_port="example set output" to_op="Optimize Parameters (Grid)" to_port="input 1"/>
      <connect from_op="Optimize Parameters (Grid)" from_port="performance" to_port="result 2"/>
      <connect from_op="Optimize Parameters (Grid)" from_port="parameter" to_port="result 1"/>
      <connect from_op="Optimize Parameters (Grid)" from_port="result 1" to_op="Store" to_port="input"/>
      <connect from_op="Optimize Parameters (Grid)" from_port="result 2" to_op="Apply Model (2)" to_port="unlabelled data"/>
      <connect from_op="Store" from_port="through" to_op="Apply Model (2)" to_port="model"/>
      <connect from_op="Apply Model (2)" from_port="labelled data" to_op="Write Excel" to_port="input"/>
      <connect from_op="Write Excel" from_port="through" to_port="result 3"/>
      <portSpacing port="source_input 1" spacing="0"/>
      <portSpacing port="sink_result 1" spacing="0"/>
      <portSpacing port="sink_result 2" spacing="0"/>
      <portSpacing port="sink_result 3" spacing="0"/>
      <portSpacing port="sink_result 4" spacing="0"/>
    </process>
  </operator>
</process>

Tagged: