What is the best VLOOKUP equivalent in RapidMiner?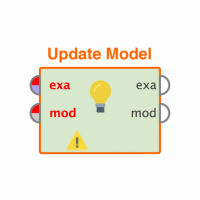 joshua_gelhaar
Member
Posts: 5
Contributor I
edited December 2018
in Help
Hi there,
I'm looking for an equivalent for Excel Vlookup in RapidMiner. I tried it with the Join Operator but it didn't solve my problem.
I have one table with two columns: Id and Person.
"0" ; "Person A"
I have a second table with two columns which show relationships between the persons :
"Person A" ; "Person B"
"Person C" ; "Person X"
Now I want to replace the names of the persons in the second table with just their Id. So it looks like:
"1" ; "0"
"3" ; "25"
I tried it with two different Join operators but it always mixes up the relationships.
Hoping for your help.
Greetings
Joshua