How to copy rows (samples) based on numerical value of defined attribute?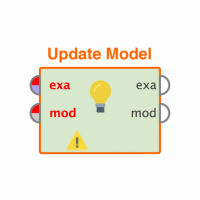 CausalityvsCorr
Member
Posts: 17
Contributor II
I have a dataset with a few thousand rows and tens of attributes, where one attribute contains integers between 1 and around 100. It can be treated as a sort of sampling weight. I need to copy each row based on the value in that specific attribute (i.e. from 1  to around hundred times) and to create a new dataset accordingly.
I cannot find any  operator which is dedicated to this kind of task, but I am sure this can be done with RM. But how?
Tagged: