Logging Optimize Parameter iterations! THANK YOU!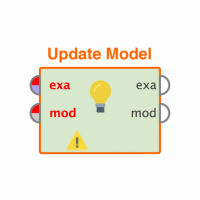 Thomas_Ott
RapidMiner Certified Analyst, RapidMiner Certified Expert, Member
Posts: 1,761
Unicorn
edited December 2018
in Help
Whoever was responsible for adding that small enhancement to the Optimize Parameter operator, THANK YOU! It makes my life so much easier. I no longer have to fill out a Log operator, it does it all for me!
Tagged: