🎉 🎉 RAPIDMINER 9.10 IS OUT!!! 🎉🎉
Download the latest version helping analytics teams accelerate time-to-value for streaming and IIOT use cases.
Evolutionary Optimization - Performance Target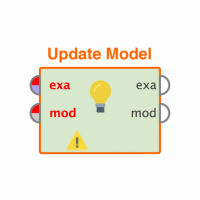 michaelgloven
RapidMiner Certified Analyst, Member
Posts: 46
&nbsp

Guru
edited December 2018
in Help
I am using the optimize evolutionary operator and my interest is working towards a "best" sensitivity or positive binominal class recall for my learner - I believe its an iterative or trade-off process to learn a model to an acceptable positive class recall, but was curious if there was a criterion which would support my objective? I see there are weighted mean recall and mean precision criterion in the performance operator, but there's no documentation on how they are calculated. Does someone have this documentation and\or ideas on optimization to positive class recall? Thanks!
Tagged: