"Sentiment analysis in Excel"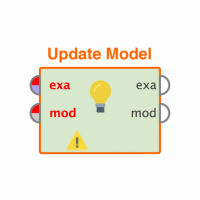 peter_attridge
Member
Posts: 1
Learner I
Hi Everyone,
I have 120 participants in a study (120 excel sheets in one file). Each row in the file is a line of text and I want to look at positive, negative, neutral comments in a subset of these files. Column A is the text, Column B is my Identifier (Block, Peg, Puzzle, Tea) which designates what activity they were doing. My idea is that I can get an analysis of each identifier and then a group of two of the identifiers together. However, I cannot seem to make this work.
Questions:
1. Do I need to separate each identifier into its own Excel file and then run the analysis?
1A. If I want to combine identifiers do I do this for them as well?
2. Is there an easier way to do this that I am missing?
Thanks for the help!
Tagged: