New: how can I filter Key words after getting Twitter user statues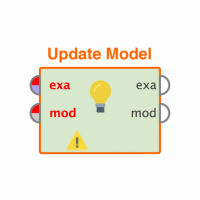 zhao_huang
Member
Posts: 9
Contributor I
edited December 2018
in Help
Dear All, 
First of all, please forgive my interruption, I am a 100% new for Rapidmaner, I'm doing a Twitter content analysis for an urgent paper, after obtaining data through the "Get Twitter User statures"function, I hope to continue the "Data analysis". I want to collect the corresponding topic texts by setting some Key Words in this obtained data.
But I have been searched for a long time, do not know how to operate.
Because I need to collect content posted by specific Twitter users and then look for specific topics in this data for analysis,I tested "Search Twitter", yeah, I could use query for searching different posts, but I cound't setting the specific Twitter acount. Maybe you could give me some advice or solution.
I'm waiting for your suggestions, 
Thank you all, 
Best regards, 
Z. H
Tagged: