RapidMiner 9.7 is Now Available
Lots of amazing new improvements including true version control! Learn more about what's new here.
need to check if the solution is correct (machine learning techniques with ensemble approach)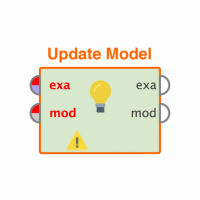 twilight_baya
Member
Posts: 10
Contributor I
edited December 2018
in Help
Dear all,
I am a very beginner with rapidminer. My task is to perform three classification techniques (ANN, DT, and SVM). Then apply the ensemble technique on the three models together to improve accuracy. (i am supposed to get a final score in %)
I need someone to have a look at the solution and let me know if it is correct.
Thank you very much for your help.
Tagged: