I want to loop on couples of attributes and create a new one given by an operation on them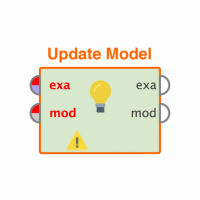 erikapastorelli
Member
Posts: 1
Learner I
edited December 2018
in Help
Hi everyone! I've a problem on Rapidminer 5.Attached is my dataset.
From the fourth column over i have to generate a new attribute starting from the couple x-1,x-0, y-1,y-0.
For example A2A.MI-1 and A2A.MI-0 have to became a new attribute where I got the quotien between them.
How can i solve? I tried loop on attributed and script but I failed.
Tagged: