Web Query, (getting started)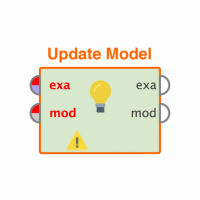 maquimieres
Member
Posts: 5
Contributor I
edited December 2018
in Help
Hello, 
I am working for a Real Esate and study Arquitecture. Therefore, I know Nothing about programing. I am trying to do web query with lots of data and excel is just not good enough. My question may be simple, but I can´t solve it. 
Here we go.
I have all my URLs written in an excel sheet. I Added the .xlsx to the board. checked. Then i use "Get pages". And after I run the process, the web pages appear with the 200 code (checked), everything seems to be OK, but, there is no content lenght. 
I'd love to know how to solve this.
Thanks
Tagged: