Text Mining Create Association Rules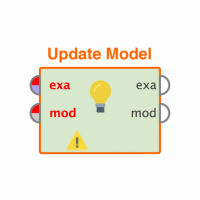 TobiasNehrig
Member
Posts: 41
Guru
edited February 2020
in Help
Hi experts,
I've X web pages and each web page has an ID. Now I'd like to compute for each single web page with my sub operator "Word Association" association rules, so that I can get association rule graphs for each page.
At the moment I only compute association rules over all X web pages.
I've tried to loop my sub operator with Loop Collection, Loop cluster (ID) or a normal loop with a macro (ID). Has maybe someone a hint for me?
<?xml version="1.0" encoding="UTF-8"?><process version="8.1.003">
  <context>
    <input/>
    <output/>
    <macros/>
  </context>
  <operator activated="true" class="process" compatibility="8.1.003" expanded="true" name="Process">
    <process expanded="true">
      <operator activated="true" class="subprocess" compatibility="8.1.003" expanded="true" height="82" name="Crawler Spon 10 pages" width="90" x="45" y="544">
        <process expanded="true">
          <operator activated="true" class="web:crawl_web_modern" compatibility="7.3.000" expanded="true" height="68" name="Crawl Web (2)" width="90" x="112" y="34">
            <parameter key="url" value="http://www.spiegel.de"/>
            <list key="crawling_rules">
              <parameter key="store_with_matching_url" value=".+www.spiegel.+"/>
              <parameter key="follow_link_with_matching_url" value=".+spiegel.+|.+de.+"/>
            </list>
            <parameter key="max_crawl_depth" value="10"/>
            <parameter key="retrieve_as_html" value="true"/>
            <parameter key="add_content_as_attribute" value="true"/>
            <parameter key="max_pages" value="10"/>
            <parameter key="delay" value="100"/>
            <parameter key="max_concurrent_connections" value="200"/>
            <parameter key="max_connections_per_host" value="100"/>
            <parameter key="user_agent" value="Mozilla/5.0 (X11; Ubuntu; Linux x86_64; rv:57.0) Gecko/20100101 Firefox/57.0"/>
          </operator>
          <operator activated="true" class="web:retrieve_webpages" compatibility="7.3.000" expanded="true" height="68" name="Get Pages (2)" width="90" x="246" y="34">
            <parameter key="link_attribute" value="Link"/>
            <parameter key="page_attribute" value="link"/>
            <parameter key="random_user_agent" value="true"/>
          </operator>
          <connect from_op="Crawl Web (2)" from_port="example set" to_op="Get Pages (2)" to_port="Example Set"/>
          <connect from_op="Get Pages (2)" from_port="Example Set" to_port="out 1"/>
          <portSpacing port="source_in 1" spacing="0"/>
          <portSpacing port="sink_out 1" spacing="0"/>
          <portSpacing port="sink_out 2" spacing="0"/>
        </process>
      </operator>
      <operator activated="true" class="text:process_document_from_data" compatibility="8.1.000" expanded="true" height="82" name="Process Documents from Data (2)" width="90" x="246" y="544">
        <parameter key="create_word_vector" value="false"/>
        <parameter key="keep_text" value="true"/>
        <list key="specify_weights"/>
        <process expanded="true">
          <operator activated="true" class="web:extract_html_text_content" compatibility="7.3.000" expanded="true" height="68" name="Extract Content" width="90" x="179" y="34">
            <parameter key="ignore_non_html_tags" value="false"/>
          </operator>
          <connect from_port="document" to_op="Extract Content" to_port="document"/>
          <connect from_op="Extract Content" from_port="document" to_port="document 1"/>
          <portSpacing port="source_document" spacing="0"/>
          <portSpacing port="sink_document 1" spacing="0"/>
          <portSpacing port="sink_document 2" spacing="0"/>
        </process>
      </operator>
      <operator activated="false" class="r_scripting:execute_r" compatibility="8.1.000" expanded="true" height="68" name="R-Script-Pairwise-Count" width="90" x="514" y="646">
        <parameter key="script" value="library(dplyr)&#10;library(tidytext)&#10;library(widyr)&#10;&#10;rm_main = function(data)&#10;{&#10;korpus &lt;- data_frame(id =data$id, text = data$text)&#10;&#10;print(korpus)&#10;&#10;woerter &lt;- korpus %&gt;%&#10; unnest_tokens(word, text)%&gt;%&#10; group_by(id)%&gt;%&#10; count(word, sort =TRUE)%&gt;%&#10; filter(n&gt;=10)&#10; print(woerter)&#10;woerter &lt;- as.data.table(woerter)&#10;&#10;cooccurre &lt;- korpus %&gt;%&#10;  unnest_tokens(word, text)%&gt;%&#10;  pairwise_count(word, id, sort = TRUE)%&gt;%&#10; # filter(n&gt;=10)&#10; print(cooccurre)&#10;&#10; cooccurre &lt;- as.data.frame(cooccurre)&#10; &#10; return(list(woerter, cooccurre))&#10;}&#10;"/>
      </operator>
      <operator activated="false" class="r_scripting:execute_r" compatibility="8.1.000" expanded="true" height="68" name="R-Script-Bigram" width="90" x="514" y="544">
        <parameter key="script" value="library(dplyr)&#10;library(tidytext)&#10;library(widyr)&#10;&#10;rm_main = function(data)&#10;{&#10;korpus &lt;- data_frame(id =data$id, text = data$text)&#10;&#10;print(korpus)&#10;&#10;woerter &lt;- korpus %&gt;%&#10; unnest_tokens(word, text)%&gt;%&#10; group_by(id)%&gt;%&#10; count(word, sort =TRUE)%&gt;%&#10; filter(n&gt;=10)&#10; print(woerter)&#10;woerter &lt;- as.data.table(woerter)&#10;&#10;cooccurre &lt;- korpus %&gt;%&#10;  unnest_tokens(bigram, text, token= &quot;ngrams&quot;, n= 2)%&gt;%&#10;  count(bigram, sort = TRUE)&#10;  #pairwise_count(word, id, sort = TRUE)%&gt;%&#10; # filter(n&gt;=10)&#10; print(cooccurre)&#10;&#10; cooccurre &lt;- as.data.frame(cooccurre)&#10;&#10; return(list(woerter, cooccurre))&#10;}&#10;"/>
      </operator>
      <operator activated="false" class="retrieve" compatibility="8.1.003" expanded="true" height="68" name="Retrieve 10-Rohseiten-Spiegel" width="90" x="45" y="34">
        <parameter key="repository_entry" value="../data/10-Rohseiten-Spiegel"/>
      </operator>
      <operator activated="true" class="subprocess" compatibility="8.1.003" expanded="true" height="124" name="Prepare Data" width="90" x="246" y="34">
        <process expanded="true">
          <operator activated="true" class="set_role" compatibility="8.1.003" expanded="true" height="82" name="Set Role (2)" width="90" x="45" y="34">
            <parameter key="attribute_name" value="text"/>
            <list key="set_additional_roles">
              <parameter key="Title" value="regular"/>
            </list>
          </operator>
          <operator activated="true" class="generate_id" compatibility="8.1.003" expanded="true" height="82" name="Generate ID" width="90" x="45" y="187"/>
          <operator activated="true" class="order_attributes" compatibility="8.1.003" expanded="true" height="82" name="Reorder Attributes" width="90" x="45" y="340">
            <parameter key="attribute_ordering" value="Title|text"/>
          </operator>
          <operator activated="true" class="select_attributes" compatibility="8.1.003" expanded="true" height="82" name="Select Attributes" width="90" x="45" y="493">
            <parameter key="attribute_filter_type" value="subset"/>
            <parameter key="attributes" value="Title|text"/>
          </operator>
          <operator activated="true" class="filter_examples" compatibility="8.1.003" expanded="true" height="103" name="Filter Examples" width="90" x="246" y="34">
            <list key="filters_list">
              <parameter key="filters_entry_key" value="Title.is_not_missing."/>
            </list>
            <parameter key="filters_logic_and" value="false"/>
            <parameter key="filters_check_metadata" value="false"/>
          </operator>
          <operator activated="true" class="set_macros" compatibility="8.1.003" expanded="true" height="82" name="Set Macros" width="90" x="246" y="187">
            <list key="macros">
              <parameter key="attribute_id" value="id"/>
            </list>
          </operator>
          <operator activated="true" class="multiply" compatibility="8.1.003" expanded="true" height="103" name="Multiply uncut" width="90" x="380" y="187"/>
          <operator activated="true" class="text:process_document_from_data" compatibility="8.1.000" expanded="true" height="82" name="cut in sentences" width="90" x="581" y="34">
            <parameter key="create_word_vector" value="false"/>
            <parameter key="keep_text" value="true"/>
            <list key="specify_weights"/>
            <process expanded="true">
              <operator activated="true" class="text:cut_document" compatibility="8.1.000" expanded="true" height="68" name="Cut Document" width="90" x="112" y="34">
                <parameter key="query_type" value="Regular Region"/>
                <list key="string_machting_queries"/>
                <list key="regular_expression_queries"/>
                <list key="regular_region_queries">
                  <parameter key="sentences" value="\\\.\\s[A-Z]| \\!\\s[A-Z]|\\?\\s[A-Z].\\\.|\\!|\\?"/>
                </list>
                <list key="xpath_queries"/>
                <list key="namespaces"/>
                <list key="index_queries"/>
                <list key="jsonpath_queries"/>
                <process expanded="true">
                  <connect from_port="segment" to_port="document 1"/>
                  <portSpacing port="source_segment" spacing="0"/>
                  <portSpacing port="sink_document 1" spacing="0"/>
                  <portSpacing port="sink_document 2" spacing="0"/>
                </process>
              </operator>
              <connect from_port="document" to_op="Cut Document" to_port="document"/>
              <connect from_op="Cut Document" from_port="documents" to_port="document 1"/>
              <portSpacing port="source_document" spacing="0"/>
              <portSpacing port="sink_document 1" spacing="0"/>
              <portSpacing port="sink_document 2" spacing="0"/>
            </process>
            <description align="center" color="transparent" colored="false" width="126">for r-scripts&lt;br&gt;tidy text&lt;br/&gt;bigram&lt;br/&gt;pairwise count</description>
          </operator>
          <operator activated="true" class="multiply" compatibility="8.1.003" expanded="true" height="103" name="Multiply" width="90" x="782" y="34"/>
          <connect from_port="in 1" to_op="Set Role (2)" to_port="example set input"/>
          <connect from_op="Set Role (2)" from_port="example set output" to_op="Generate ID" to_port="example set input"/>
          <connect from_op="Generate ID" from_port="example set output" to_op="Reorder Attributes" to_port="example set input"/>
          <connect from_op="Reorder Attributes" from_port="example set output" to_op="Select Attributes" to_port="example set input"/>
          <connect from_op="Select Attributes" from_port="example set output" to_op="Filter Examples" to_port="example set input"/>
          <connect from_op="Filter Examples" from_port="example set output" to_op="Set Macros" to_port="through 1"/>
          <connect from_op="Set Macros" from_port="through 1" to_op="Multiply uncut" to_port="input"/>
          <connect from_op="Multiply uncut" from_port="output 1" to_op="cut in sentences" to_port="example set"/>
          <connect from_op="Multiply uncut" from_port="output 2" to_port="out 2"/>
          <connect from_op="cut in sentences" from_port="example set" to_op="Multiply" to_port="input"/>
          <connect from_op="Multiply" from_port="output 1" to_port="out 1"/>
          <connect from_op="Multiply" from_port="output 2" to_port="out 3"/>
          <portSpacing port="source_in 1" spacing="0"/>
          <portSpacing port="source_in 2" spacing="0"/>
          <portSpacing port="sink_out 1" spacing="0"/>
          <portSpacing port="sink_out 2" spacing="0"/>
          <portSpacing port="sink_out 3" spacing="0"/>
          <portSpacing port="sink_out 4" spacing="0"/>
        </process>
      </operator>
      <operator activated="true" class="subprocess" compatibility="8.1.003" expanded="true" height="124" name="RM Co-occurrence (3)" width="90" x="715" y="85">
        <process expanded="true">
          <operator activated="true" class="text:process_document_from_data" compatibility="8.1.000" expanded="true" height="82" name="Process Documents from Data (4)" width="90" x="112" y="136">
            <parameter key="prune_method" value="percentual"/>
            <parameter key="prune_below_percent" value="0.01"/>
            <parameter key="prune_above_percent" value="100.0"/>
            <list key="specify_weights"/>
            <process expanded="true">
              <operator activated="true" class="text:tokenize" compatibility="8.1.000" expanded="true" height="68" name="Tokenize Non-letters (3)" width="90" x="112" y="34"/>
              <operator activated="true" class="text:tokenize" compatibility="8.1.000" expanded="true" height="68" name="Tokenize Linguistic (3)" width="90" x="246" y="34">
                <parameter key="mode" value="linguistic sentences"/>
                <parameter key="language" value="German"/>
              </operator>
              <operator activated="true" class="text:filter_by_length" compatibility="8.1.000" expanded="true" height="68" name="Filter Tokens (3)" width="90" x="514" y="34">
                <parameter key="min_chars" value="2"/>
              </operator>
              <operator activated="false" class="text:filter_stopwords_german" compatibility="8.1.000" expanded="true" height="68" name="Filter Stopwords (3)" width="90" x="380" y="34"/>
              <operator activated="false" class="text:stem_porter" compatibility="8.1.000" expanded="true" height="68" name="Stem (3)" width="90" x="648" y="34"/>
              <operator activated="true" class="text:transform_cases" compatibility="8.1.000" expanded="true" height="68" name="Transform Cases (3)" width="90" x="782" y="34"/>
              <connect from_port="document" to_op="Tokenize Non-letters (3)" to_port="document"/>
              <connect from_op="Tokenize Non-letters (3)" from_port="document" to_op="Tokenize Linguistic (3)" to_port="document"/>
              <connect from_op="Tokenize Linguistic (3)" from_port="document" to_op="Filter Tokens (3)" to_port="document"/>
              <connect from_op="Filter Tokens (3)" from_port="document" to_op="Transform Cases (3)" to_port="document"/>
              <connect from_op="Transform Cases (3)" from_port="document" to_port="document 1"/>
              <portSpacing port="source_document" spacing="0"/>
              <portSpacing port="sink_document 1" spacing="0"/>
              <portSpacing port="sink_document 2" spacing="0"/>
            </process>
          </operator>
          <operator activated="true" class="text_to_nominal" compatibility="8.1.003" expanded="true" height="82" name="Text to Nominal (3)" width="90" x="246" y="34"/>
          <operator activated="true" class="numerical_to_binominal" compatibility="8.1.003" expanded="true" height="82" name="Numerical to Binominal (3)" width="90" x="380" y="34"/>
          <operator activated="true" class="fp_growth" compatibility="8.1.003" expanded="true" height="82" name="FP-Growth (3)" width="90" x="514" y="34">
            <parameter key="find_min_number_of_itemsets" value="false"/>
            <parameter key="min_support" value="0.2"/>
            <parameter key="max_items" value="2"/>
          </operator>
          <operator activated="true" class="create_association_rules" compatibility="8.1.003" expanded="true" height="82" name="Create Association Rules (3)" width="90" x="715" y="136">
            <parameter key="min_confidence" value="0.01"/>
            <parameter key="gain_theta" value="1.0"/>
          </operator>
          <connect from_port="in 1" to_op="Process Documents from Data (4)" to_port="example set"/>
          <connect from_op="Process Documents from Data (4)" from_port="example set" to_op="Text to Nominal (3)" to_port="example set input"/>
          <connect from_op="Process Documents from Data (4)" from_port="word list" to_port="out 3"/>
          <connect from_op="Text to Nominal (3)" from_port="example set output" to_op="Numerical to Binominal (3)" to_port="example set input"/>
          <connect from_op="Numerical to Binominal (3)" from_port="example set output" to_op="FP-Growth (3)" to_port="example set"/>
          <connect from_op="FP-Growth (3)" from_port="example set" to_port="out 1"/>
          <connect from_op="FP-Growth (3)" from_port="frequent sets" to_op="Create Association Rules (3)" to_port="item sets"/>
          <connect from_op="Create Association Rules (3)" from_port="rules" to_port="out 2"/>
          <portSpacing port="source_in 1" spacing="0"/>
          <portSpacing port="source_in 2" spacing="0"/>
          <portSpacing port="sink_out 1" spacing="0"/>
          <portSpacing port="sink_out 2" spacing="0"/>
          <portSpacing port="sink_out 3" spacing="0"/>
          <portSpacing port="sink_out 4" spacing="0"/>
        </process>
      </operator>
      <operator activated="false" class="concurrency:loop" compatibility="8.1.003" expanded="true" height="124" name="Loop" width="90" x="715" y="391">
        <parameter key="number_of_iterations" value="1"/>
        <parameter key="iteration_macro" value="%{attribute_id}"/>
        <parameter key="enable_parallel_execution" value="false"/>
        <process expanded="true">
          <operator activated="true" class="subprocess" compatibility="8.1.003" expanded="true" height="124" name="RM Co-occurrence (2)" width="90" x="179" y="34">
            <process expanded="true">
              <operator activated="true" class="text:process_document_from_data" compatibility="8.1.000" expanded="true" height="82" name="Process Documents from Data (3)" width="90" x="112" y="136">
                <parameter key="prune_method" value="percentual"/>
                <parameter key="prune_below_percent" value="0.01"/>
                <parameter key="prune_above_percent" value="100.0"/>
                <list key="specify_weights"/>
                <process expanded="true">
                  <operator activated="true" class="text:tokenize" compatibility="8.1.000" expanded="true" height="68" name="Tokenize Non-letters (2)" width="90" x="112" y="34"/>
                  <operator activated="true" class="text:tokenize" compatibility="8.1.000" expanded="true" height="68" name="Tokenize Linguistic (2)" width="90" x="246" y="34">
                    <parameter key="mode" value="linguistic sentences"/>
                    <parameter key="language" value="German"/>
                  </operator>
                  <operator activated="true" class="text:filter_by_length" compatibility="8.1.000" expanded="true" height="68" name="Filter Tokens (2)" width="90" x="514" y="34">
                    <parameter key="min_chars" value="2"/>
                  </operator>
                  <operator activated="false" class="text:filter_stopwords_german" compatibility="8.1.000" expanded="true" height="68" name="Filter Stopwords (2)" width="90" x="380" y="34"/>
                  <operator activated="false" class="text:stem_porter" compatibility="8.1.000" expanded="true" height="68" name="Stem (2)" width="90" x="648" y="34"/>
                  <operator activated="true" class="text:transform_cases" compatibility="8.1.000" expanded="true" height="68" name="Transform Cases (2)" width="90" x="782" y="34"/>
                  <connect from_port="document" to_op="Tokenize Non-letters (2)" to_port="document"/>
                  <connect from_op="Tokenize Non-letters (2)" from_port="document" to_op="Tokenize Linguistic (2)" to_port="document"/>
                  <connect from_op="Tokenize Linguistic (2)" from_port="document" to_op="Filter Tokens (2)" to_port="document"/>
                  <connect from_op="Filter Tokens (2)" from_port="document" to_op="Transform Cases (2)" to_port="document"/>
                  <connect from_op="Transform Cases (2)" from_port="document" to_port="document 1"/>
                  <portSpacing port="source_document" spacing="0"/>
                  <portSpacing port="sink_document 1" spacing="0"/>
                  <portSpacing port="sink_document 2" spacing="0"/>
                </process>
              </operator>
              <operator activated="true" class="text_to_nominal" compatibility="8.1.003" expanded="true" height="82" name="Text to Nominal (2)" width="90" x="246" y="34"/>
              <operator activated="true" class="numerical_to_binominal" compatibility="8.1.003" expanded="true" height="82" name="Numerical to Binominal (2)" width="90" x="380" y="34"/>
              <operator activated="true" class="fp_growth" compatibility="8.1.003" expanded="true" height="82" name="FP-Growth (2)" width="90" x="514" y="34">
                <parameter key="find_min_number_of_itemsets" value="false"/>
                <parameter key="min_support" value="0.2"/>
                <parameter key="max_items" value="2"/>
              </operator>
              <operator activated="true" class="create_association_rules" compatibility="8.1.003" expanded="true" height="82" name="Create Association Rules (2)" width="90" x="715" y="85">
                <parameter key="min_confidence" value="0.01"/>
                <parameter key="gain_theta" value="1.0"/>
              </operator>
              <connect from_port="in 1" to_op="Process Documents from Data (3)" to_port="example set"/>
              <connect from_op="Process Documents from Data (3)" from_port="example set" to_op="Text to Nominal (2)" to_port="example set input"/>
              <connect from_op="Process Documents from Data (3)" from_port="word list" to_port="out 3"/>
              <connect from_op="Text to Nominal (2)" from_port="example set output" to_op="Numerical to Binominal (2)" to_port="example set input"/>
              <connect from_op="Numerical to Binominal (2)" from_port="example set output" to_op="FP-Growth (2)" to_port="example set"/>
              <connect from_op="FP-Growth (2)" from_port="example set" to_port="out 1"/>
              <connect from_op="FP-Growth (2)" from_port="frequent sets" to_op="Create Association Rules (2)" to_port="item sets"/>
              <connect from_op="Create Association Rules (2)" from_port="rules" to_port="out 2"/>
              <portSpacing port="source_in 1" spacing="0"/>
              <portSpacing port="source_in 2" spacing="0"/>
              <portSpacing port="sink_out 1" spacing="0"/>
              <portSpacing port="sink_out 2" spacing="0"/>
              <portSpacing port="sink_out 3" spacing="0"/>
              <portSpacing port="sink_out 4" spacing="0"/>
            </process>
          </operator>
          <connect from_port="input 1" to_op="RM Co-occurrence (2)" to_port="in 1"/>
          <connect from_op="RM Co-occurrence (2)" from_port="out 1" to_port="output 1"/>
          <connect from_op="RM Co-occurrence (2)" from_port="out 2" to_port="output 2"/>
          <connect from_op="RM Co-occurrence (2)" from_port="out 3" to_port="output 3"/>
          <portSpacing port="source_input 1" spacing="0"/>
          <portSpacing port="source_input 2" spacing="0"/>
          <portSpacing port="sink_output 1" spacing="0"/>
          <portSpacing port="sink_output 2" spacing="0"/>
          <portSpacing port="sink_output 3" spacing="0"/>
          <portSpacing port="sink_output 4" spacing="0"/>
        </process>
      </operator>
      <operator activated="false" class="collect" compatibility="8.1.003" expanded="true" height="68" name="Collect" width="90" x="514" y="238"/>
      <operator activated="false" class="loop_collection" compatibility="8.1.003" expanded="true" height="124" name="Loop Collection" width="90" x="715" y="238">
        <process expanded="true">
          <operator activated="true" class="subprocess" compatibility="8.1.003" expanded="true" height="124" name="RM Co-occurrence (4)" width="90" x="179" y="34">
            <process expanded="true">
              <operator activated="true" class="text:process_document_from_data" compatibility="8.1.000" expanded="true" height="82" name="Process Documents from Data (6)" width="90" x="112" y="136">
                <parameter key="prune_method" value="percentual"/>
                <parameter key="prune_below_percent" value="0.01"/>
                <parameter key="prune_above_percent" value="100.0"/>
                <list key="specify_weights"/>
                <process expanded="true">
                  <operator activated="true" class="text:tokenize" compatibility="8.1.000" expanded="true" height="68" name="Tokenize Non-letters (4)" width="90" x="112" y="34"/>
                  <operator activated="true" class="text:tokenize" compatibility="8.1.000" expanded="true" height="68" name="Tokenize Linguistic (4)" width="90" x="246" y="34">
                    <parameter key="mode" value="linguistic sentences"/>
                    <parameter key="language" value="German"/>
                  </operator>
                  <operator activated="true" class="text:filter_by_length" compatibility="8.1.000" expanded="true" height="68" name="Filter Tokens (4)" width="90" x="514" y="34">
                    <parameter key="min_chars" value="2"/>
                  </operator>
                  <operator activated="false" class="text:filter_stopwords_german" compatibility="8.1.000" expanded="true" height="68" name="Filter Stopwords (4)" width="90" x="380" y="34"/>
                  <operator activated="false" class="text:stem_porter" compatibility="8.1.000" expanded="true" height="68" name="Stem (4)" width="90" x="648" y="34"/>
                  <operator activated="true" class="text:transform_cases" compatibility="8.1.000" expanded="true" height="68" name="Transform Cases (4)" width="90" x="782" y="34"/>
                  <connect from_port="document" to_op="Tokenize Non-letters (4)" to_port="document"/>
                  <connect from_op="Tokenize Non-letters (4)" from_port="document" to_op="Tokenize Linguistic (4)" to_port="document"/>
                  <connect from_op="Tokenize Linguistic (4)" from_port="document" to_op="Filter Tokens (4)" to_port="document"/>
                  <connect from_op="Filter Tokens (4)" from_port="document" to_op="Transform Cases (4)" to_port="document"/>
                  <connect from_op="Transform Cases (4)" from_port="document" to_port="document 1"/>
                  <portSpacing port="source_document" spacing="0"/>
                  <portSpacing port="sink_document 1" spacing="0"/>
                  <portSpacing port="sink_document 2" spacing="0"/>
                </process>
              </operator>
              <operator activated="true" class="text_to_nominal" compatibility="8.1.003" expanded="true" height="82" name="Text to Nominal (5)" width="90" x="246" y="34"/>
              <operator activated="true" class="numerical_to_binominal" compatibility="8.1.003" expanded="true" height="82" name="Numerical to Binominal (5)" width="90" x="380" y="34"/>
              <operator activated="true" class="fp_growth" compatibility="8.1.003" expanded="true" height="82" name="FP-Growth (5)" width="90" x="514" y="34">
                <parameter key="find_min_number_of_itemsets" value="false"/>
                <parameter key="min_support" value="0.2"/>
                <parameter key="max_items" value="2"/>
              </operator>
              <operator activated="true" class="create_association_rules" compatibility="8.1.003" expanded="true" height="82" name="Create Association Rules (5)" width="90" x="715" y="136">
                <parameter key="min_confidence" value="0.01"/>
                <parameter key="gain_theta" value="1.0"/>
              </operator>
              <connect from_port="in 1" to_op="Process Documents from Data (6)" to_port="example set"/>
              <connect from_op="Process Documents from Data (6)" from_port="example set" to_op="Text to Nominal (5)" to_port="example set input"/>
              <connect from_op="Process Documents from Data (6)" from_port="word list" to_port="out 3"/>
              <connect from_op="Text to Nominal (5)" from_port="example set output" to_op="Numerical to Binominal (5)" to_port="example set input"/>
              <connect from_op="Numerical to Binominal (5)" from_port="example set output" to_op="FP-Growth (5)" to_port="example set"/>
              <connect from_op="FP-Growth (5)" from_port="example set" to_port="out 1"/>
              <connect from_op="FP-Growth (5)" from_port="frequent sets" to_op="Create Association Rules (5)" to_port="item sets"/>
              <connect from_op="Create Association Rules (5)" from_port="rules" to_port="out 2"/>
              <portSpacing port="source_in 1" spacing="0"/>
              <portSpacing port="source_in 2" spacing="0"/>
              <portSpacing port="sink_out 1" spacing="0"/>
              <portSpacing port="sink_out 2" spacing="0"/>
              <portSpacing port="sink_out 3" spacing="0"/>
              <portSpacing port="sink_out 4" spacing="0"/>
            </process>
          </operator>
          <connect from_port="single" to_op="RM Co-occurrence (4)" to_port="in 1"/>
          <connect from_op="RM Co-occurrence (4)" from_port="out 1" to_port="output 1"/>
          <connect from_op="RM Co-occurrence (4)" from_port="out 2" to_port="output 2"/>
          <connect from_op="RM Co-occurrence (4)" from_port="out 3" to_port="output 3"/>
          <portSpacing port="source_single" spacing="0"/>
          <portSpacing port="sink_output 1" spacing="0"/>
          <portSpacing port="sink_output 2" spacing="0"/>
          <portSpacing port="sink_output 3" spacing="0"/>
          <portSpacing port="sink_output 4" spacing="0"/>
        </process>
      </operator>
      <connect from_op="Crawler Spon 10 pages" from_port="out 1" to_op="Process Documents from Data (2)" to_port="example set"/>
      <connect from_op="Process Documents from Data (2)" from_port="example set" to_op="Prepare Data" to_port="in 1"/>
      <connect from_op="Prepare Data" from_port="out 1" to_port="result 1"/>
      <connect from_op="Prepare Data" from_port="out 2" to_op="RM Co-occurrence (3)" to_port="in 1"/>
      <connect from_op="RM Co-occurrence (3)" from_port="out 1" to_port="result 2"/>
      <connect from_op="RM Co-occurrence (3)" from_port="out 2" to_port="result 3"/>
      <connect from_op="RM Co-occurrence (3)" from_port="out 3" to_port="result 4"/>
      <connect from_op="Collect" from_port="collection" to_op="Loop Collection" to_port="collection"/>
      <portSpacing port="source_input 1" spacing="0"/>
      <portSpacing port="sink_result 1" spacing="0"/>
      <portSpacing port="sink_result 2" spacing="0"/>
      <portSpacing port="sink_result 3" spacing="0"/>
      <portSpacing port="sink_result 4" spacing="0"/>
      <portSpacing port="sink_result 5" spacing="0"/>
      <description align="center" color="yellow" colored="false" height="286" resized="true" width="434" x="10" y="480">Crawler &lt;br/&gt;</description>
      <description align="center" color="yellow" colored="false" height="278" resized="true" width="173" x="477" y="488">R-Scripts&lt;br/&gt;</description>
    </process>
  </operator>
</process>


Kind regards
Tobias