Client Ideas/ Suggestion Sorting to Merge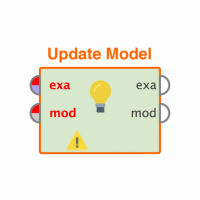 kjkellish24
Member
Posts: 8
Contributor I
edited February 2020
in Help
I was hoping to get a little guidance to build a process that will help me organize data for a work that I have been losing sleep over...  Here is the problem and what I am trying to accomplish: I work for a construction technology company that uses Uservoice as a means to gather client suggestions and ideas that are then voted on by other clients of ours. Unfortunately, many tickets are being created that are different user posts but same content as existing tickets; essentially the same idea but worded a little differently. Due to this, we have multiple like-tickets with client users voting on both. So my responsibility, under a time crunch, is to sort the tickets to be grouped together by tickets asking similar questions. Then I can convert to excel and have all my similar tickets together to easily copy and paste into Uservoice to find then bulk merge into one ticket in our account... This way all votes are combined and we get a true picture of what our client needs are so Resources for developing can then be allocated appropriately. 
Please find the attached sample of what I am trying to accomplish, for those visual folks out there. You will notice that the first tab is how I receive them and the second tab is how, in a perfect world, would be sorted by the rapid miner process. Text color is only to show the various different client request with votes on it from other users...  Currently, I have about 3000 tickets that need to be sorted by the end of Q2. This has caused a lot of stress and lost sleep. You have no idea how helpful this would be!! 
Please let me know if you can help! Any process suggestions or extension recommendations to accomplish this would be really really appreciated!  Look forward to hearing back.
Thanks! 
Tagged: