🎉 🎉 RAPIDMINER 9.10 IS OUT!!! 🎉🎉
Download the latest version helping analytics teams accelerate time-to-value for streaming and IIOT use cases.
"RapidMiner Studio 8.2 Release - May 8, 2018"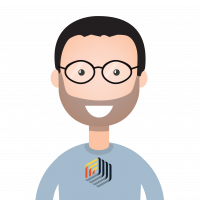 sgenzer
12
Administrator, Moderator, Employee, RapidMiner Certified Analyst, Community Manager, Member, University Professor, PM Moderator
Posts: 2,959
&nbsp

Community Manager
Hi all - just opening a thread today for the RM Studio 8.2 release. Any feedback (positive or "constructive") by replying on this thread very welcome. Bugs should be posted in the Product Feedback section as usual. Ideas for future releases should still be posted in the Product Ideas section. Thanks!
Scott
Tagged: