How to write an Example Set from the local repository to Amazon S3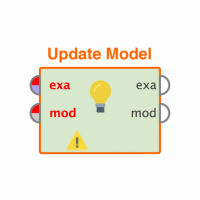 harrietgrayson
Member
Posts: 2
Contributor I
edited September 2019
in Help
I've reformatted a large data set in RapidMiner and now want to write the result to S3. However, connecting the dataset (via the Retrieve operator) to the input port of the Write Amazon S3 operator results in the error: Wrong connection - Your connection is producing the wrong type of data. Try changing the starting point of the connection.
The Write Amazon S3 operator only seems to work when I feed it a file from my computer using the Open File operator. But the files I need are stored as binary .ioo and .md files on my computer, and when I try uploading either of these to S3, and then reading them back, they are nonsense.
Could anyone suggest anything? I've also tried writing to Redshift using the Write Database command, but it goes extremely slowly to the point of crashing RapidMiner. I know that my upload speed isn't the problem as I'm running RapidMiner off a server with a 700MB upload speed. Many thanks in advance! 
Tagged: