deleting data based on 2 conditions - not just filter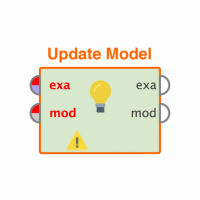 thesoletraveler
Member
Posts: 3
Contributor I
edited February 2020
in Help
Hi there
I have only started using Rapidminer so am quite basic - apologies.
I would like to reduce my data to include only data that meets specific conditions. When I use the filter operators they are returning the data that i want removed. My dilemma is this. I want to delete all data that is a Yes, or a 1 (in first column) and has a value greater than 150 (2nd column). With the filter it returns the data for 80 of the 750 entries that meets those conditions but I want this data deleted and to keep the 670 entries not the 80. I hope I'm being clear.
Thank you I have spent hours trying different operators and searching the community and Youtube.
Tagged: