RapidMiner 9.8 Beta is now available
Be one of the first to get your hands on the new features. More details and downloads here:
Optimise Parameters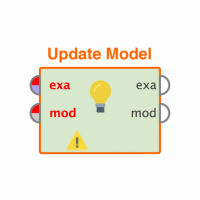 k_vishnu772
Member
Posts: 34
Contributor I
edited November 2018
in Help
Hi All,
I am new to rapid miner ,i am using optimise parameter to get the best parameters for my gradient boosting trees on maximum depth and no of trees and i got the maximim depth as 2 and num of trees as 220, i am wondering how would i know if my model is overfitting .
Can i trust the result of my optimise parameters would take care of over fitting also?
Tagged: