RapidMiner 9.8 Beta is now available
Be one of the first to get your hands on the new features. More details and downloads here:
Ponderated Sum Different Attributes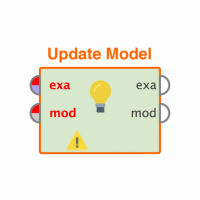 emanuelmcruz
Member
Posts: 6
Contributor I
edited November 2018
in Help
Hi Everybody, i'm new to Rapidminer and i'm doing a project with a Medical database.
I have 17 attributes with values of 1 and 0. Some values have a score of 1, 2, 3 and other 6. I want to create a new attribute which contains the sum of the scores depending on the value of the different attributes.
For example i want to sum the score of Attribute_1 to Attribute_17 only when they are 1 and next i want to sum the different scores of the different Attributes in one new Attribute (Sum Score)
I know this must be a easy problem, but i can't seem to find the answer, i tried "generate attribute" and followed a "If-Then" logic, but i can't sum the scores of the different attributes, i can only have the last one positive.
Thank you in advance, i hope you can help me.
Tagged: