RapidMiner 9.8 Beta is now available
Be one of the first to get your hands on the new features. More details and downloads here:
How to multiply many columns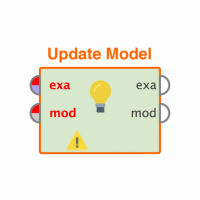 olgakulesza2
Member
Posts: 15
Contributor I
edited November 2018
in Help
Hello,
I'm new at rapid miner. I have a problem with multiplying values from columns. 
Let's imagine I have 4 columns: A,B,C,D. I want to multiply each column B,C,D with A. 
I know I can make it by using 'Generate Attributes', but I have about 100 columns co it is a little bit hard to do it. What's more I would like to have new values of that columns, not the new additional columns. 
For example I have: 
A        B         C        D                                                                   
3       1           2         1                                                                  
4       2           2         1                                                                  
5       3           1         2       
and what I want to have is:       
A        B         C        D   
3         3         6         3
4         8         8         4
5        15       5         10

I would be grateful for any advice.
Tagged: