Rapidminer studio frozen, can't click anything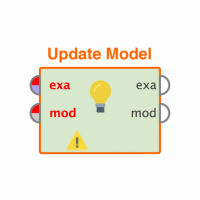 DAVID_GARTY
Member
Posts: 1
Learner I
edited January 2020
in Help
Hi,
When i try to run a proccess, the cursor turns in to a blue sign and i can't click on anything anymore.
You can see what the blue sign looks like in the attached image.
The process XML is also attached.
Does anybody know how to solve this?
Thanks!
<?xml version="1.0" encoding="UTF-8"?><process version="8.2.000">
  <context>
    <input/>
    <output/>
    <macros/>
  </context>
  <operator activated="true" class="process" compatibility="8.2.000" expanded="true" name="Process">
    <process expanded="true">
      <operator activated="false" class="retrieve" compatibility="8.2.000" expanded="true" height="68" name="Retrieve train_updated_2" width="90" x="45" y="34">
        <parameter key="repository_entry" value="../data/train_updated_2"/>
      </operator>
      <operator activated="false" class="retrieve" compatibility="8.2.000" expanded="true" height="68" name="Retrieve test_updated_2" width="90" x="45" y="136">
        <parameter key="repository_entry" value="../data/test_updated_2"/>
      </operator>
      <operator activated="false" class="numerical_to_polynominal" compatibility="8.2.000" expanded="true" height="82" name="Numerical to Polynominal (2)" width="90" x="179" y="136">
        <parameter key="include_special_attributes" value="true"/>
      </operator>
      <operator activated="false" class="multiply" compatibility="8.2.000" expanded="true" height="103" name="Multiply (2)" width="90" x="313" y="136"/>
      <operator activated="false" class="numerical_to_polynominal" compatibility="8.2.000" expanded="true" height="82" name="Numerical to Polynominal" width="90" x="179" y="34">
        <parameter key="attributes" value="Target|Age|Cost Center|Degree|Distance To Work|First Day Unit|First Role|Gender|Sector|Starting Quarter|Starting Year|Unit"/>
        <parameter key="include_special_attributes" value="true"/>
      </operator>
      <operator activated="false" class="multiply" compatibility="8.2.000" expanded="true" height="103" name="Multiply" width="90" x="313" y="34"/>
      <operator activated="false" class="id3" compatibility="8.2.000" expanded="true" height="82" name="ID3" width="90" x="514" y="34">
        <parameter key="criterion" value="information_gain"/>
        <parameter key="minimal_size_for_split" value="48"/>
        <parameter key="minimal_leaf_size" value="80"/>
      </operator>
      <operator activated="false" class="naive_bayes" compatibility="8.2.000" expanded="true" height="82" name="Naive Bayes" width="90" x="514" y="136"/>
      <operator activated="false" class="apply_model" compatibility="8.2.000" expanded="true" height="82" name="Apply Model (2)" width="90" x="648" y="136">
        <list key="application_parameters"/>
      </operator>
      <operator activated="false" class="performance_classification" compatibility="8.2.000" expanded="true" height="82" name="Performance (2)" width="90" x="782" y="136">
        <parameter key="classification_error" value="true"/>
        <parameter key="weighted_mean_recall" value="true"/>
        <parameter key="weighted_mean_precision" value="true"/>
        <parameter key="root_mean_squared_error" value="true"/>
        <parameter key="root_relative_squared_error" value="true"/>
        <list key="class_weights"/>
      </operator>
      <operator activated="false" class="apply_model" compatibility="8.2.000" expanded="true" height="82" name="Apply Model" width="90" x="648" y="34">
        <list key="application_parameters"/>
      </operator>
      <operator activated="false" class="performance_classification" compatibility="8.2.000" expanded="true" height="82" name="Performance" width="90" x="782" y="34">
        <parameter key="classification_error" value="true"/>
        <parameter key="weighted_mean_recall" value="true"/>
        <parameter key="weighted_mean_precision" value="true"/>
        <parameter key="root_mean_squared_error" value="true"/>
        <parameter key="root_relative_squared_error" value="true"/>
        <list key="class_weights"/>
      </operator>
      <operator activated="true" class="retrieve" compatibility="8.2.000" expanded="true" height="68" name="Retrieve data-2class" width="90" x="45" y="289">
        <parameter key="repository_entry" value="../data/data-2class"/>
      </operator>
      <operator activated="false" class="numerical_to_polynominal" compatibility="8.2.000" expanded="true" height="82" name="Numerical to Polynominal (3)" width="90" x="246" y="289">
        <parameter key="include_special_attributes" value="true"/>
      </operator>
      <operator activated="true" class="featselext:mrmr_feature_selection" compatibility="1.1.004" expanded="true" height="82" name="MRMR-FS" width="90" x="380" y="238">
        <parameter key="sort_direction" value="descending"/>
        <parameter key="k" value="17"/>
        <parameter key="ensemble_size" value="17"/>
        <parameter key="logging" value="true"/>
      </operator>
      <operator activated="true" class="featselext:mrmr_cache_creator" compatibility="1.1.004" expanded="true" height="68" name="MRMR Cache Creator" width="90" x="380" y="340"/>
      <operator activated="true" class="featselext:mrmr_feature_set_evaluator" compatibility="1.1.004" expanded="true" height="103" name="Performance (3)" width="90" x="581" y="289"/>
      <connect from_op="Retrieve train_updated_2" from_port="output" to_op="Numerical to Polynominal" to_port="example set input"/>
      <connect from_op="Retrieve test_updated_2" from_port="output" to_op="Numerical to Polynominal (2)" to_port="example set input"/>
      <connect from_op="Numerical to Polynominal (2)" from_port="example set output" to_op="Multiply (2)" to_port="input"/>
      <connect from_op="Multiply (2)" from_port="output 1" to_op="Apply Model" to_port="unlabelled data"/>
      <connect from_op="Multiply (2)" from_port="output 2" to_op="Apply Model (2)" to_port="unlabelled data"/>
      <connect from_op="Numerical to Polynominal" from_port="example set output" to_op="Multiply" to_port="input"/>
      <connect from_op="Multiply" from_port="output 1" to_op="ID3" to_port="training set"/>
      <connect from_op="Multiply" from_port="output 2" to_op="Naive Bayes" to_port="training set"/>
      <connect from_op="ID3" from_port="model" to_op="Apply Model" to_port="model"/>
      <connect from_op="Naive Bayes" from_port="model" to_op="Apply Model (2)" to_port="model"/>
      <connect from_op="Apply Model (2)" from_port="labelled data" to_op="Performance (2)" to_port="labelled data"/>
      <connect from_op="Apply Model" from_port="labelled data" to_op="Performance" to_port="labelled data"/>
      <connect from_op="Retrieve data-2class" from_port="output" to_op="MRMR-FS" to_port="example set"/>
      <connect from_op="MRMR-FS" from_port="weights" to_port="result 1"/>
      <connect from_op="MRMR-FS" from_port="example set" to_op="Performance (3)" to_port="example set"/>
      <connect from_op="MRMR Cache Creator" from_port="cache" to_op="Performance (3)" to_port="cache"/>
      <connect from_op="Performance (3)" from_port="example set" to_port="result 2"/>
      <connect from_op="Performance (3)" from_port="performance" to_port="result 3"/>
      <connect from_op="Performance (3)" from_port="cache" to_port="result 4"/>
      <portSpacing port="source_input 1" spacing="0"/>
      <portSpacing port="sink_result 1" spacing="0"/>
      <portSpacing port="sink_result 2" spacing="0"/>
      <portSpacing port="sink_result 3" spacing="0"/>
      <portSpacing port="sink_result 4" spacing="0"/>
      <portSpacing port="sink_result 5" spacing="0"/>
    </process>
  </operator>
</process>

Tagged: