RapidMiner 9.7 is Now Available
Lots of amazing new improvements including true version control! Learn more about what's new here.
"Decision tree with one node in spite of low confidence and min gain"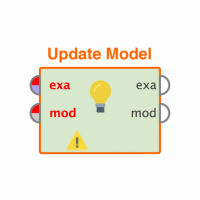 olgakulesza2
Member
Posts: 15
Contributor I
Helo, 
I have a problem with my decision tree. It generated only one node. Then I started to minimize the confidence even to 0.1 and min gain to 0.001. However, it didn't help. Could you please tell me what to do?
<?xml version="1.0" encoding="UTF-8"?><process version="8.1.003">
  <context>
    <input/>
    <output/>
    <macros/>
  </context>
  <operator activated="true" class="process" compatibility="8.1.003" expanded="true" name="Process">
    <process expanded="true">
      <operator activated="true" class="retrieve" compatibility="8.1.003" expanded="true" height="68" name="Retrieve Books_Ratings_Tags_forUser10" width="90" x="112" y="85">
        <parameter key="repository_entry" value="Books_Ratings_Tags_forUser10"/>
      </operator>
      <operator activated="true" class="split_data" compatibility="8.1.003" expanded="true" height="103" name="Split Data" width="90" x="246" y="85">
        <enumeration key="partitions">
          <parameter key="ratio" value="0.8"/>
          <parameter key="ratio" value="0.2"/>
        </enumeration>
      </operator>
      <operator activated="true" class="concurrency:parallel_decision_tree" compatibility="8.1.003" expanded="true" height="103" name="Decision Tree" width="90" x="447" y="34">
        <parameter key="confidence" value="0.1"/>
        <parameter key="minimal_gain" value="0.001"/>
      </operator>
      <operator activated="true" class="apply_model" compatibility="8.1.003" expanded="true" height="82" name="Apply Model" width="90" x="581" y="136">
        <list key="application_parameters"/>
      </operator>
      <connect from_op="Retrieve Books_Ratings_Tags_forUser10" from_port="output" to_op="Split Data" to_port="example set"/>
      <connect from_op="Split Data" from_port="partition 1" to_op="Decision Tree" to_port="training set"/>
      <connect from_op="Split Data" from_port="partition 2" to_op="Apply Model" to_port="unlabelled data"/>
      <connect from_op="Decision Tree" from_port="model" to_op="Apply Model" to_port="model"/>
      <connect from_op="Apply Model" from_port="model" to_port="result 1"/>
      <portSpacing port="source_input 1" spacing="0"/>
      <portSpacing port="sink_result 1" spacing="0"/>
      <portSpacing port="sink_result 2" spacing="0"/>
    </process>
  </operator>
</process>

Best wishes
Olga
Tagged: