🦉🦉&nbsp&nbsp&nbspWOOT WOOT!&nbsp&nbsp&nbspRAPIDMINER WISDOM 2020 EARLY BIRD REGISTRATION ENDS FRIDAY DEC 13!&nbsp&nbsp&nbspREGISTER NOW!&nbsp&nbsp&nbsp🦉🦉
"Decision tree with one node in spite of low confidence and min gain"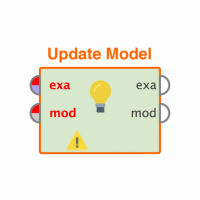 olgakulesza2
Member
Posts: 15
Contributor I
Helo, 
I have a problem with my decision tree. It generated only one node. Then I started to minimize the confidence even to 0.1 and min gain to 0.001. However, it didn't help. Could you please tell me what to do?
<?xml version="1.0" encoding="UTF-8"?><process version="8.1.003">
  <context>
    <input/>
    <output/>
    <macros/>
  </context>
  <operator activated="true" class="process" compatibility="8.1.003" expanded="true" name="Process">
    <process expanded="true">
      <operator activated="true" class="retrieve" compatibility="8.1.003" expanded="true" height="68" name="Retrieve Books_Ratings_Tags_forUser10" width="90" x="112" y="85">
        <parameter key="repository_entry" value="Books_Ratings_Tags_forUser10"/>
      </operator>
      <operator activated="true" class="split_data" compatibility="8.1.003" expanded="true" height="103" name="Split Data" width="90" x="246" y="85">
        <enumeration key="partitions">
          <parameter key="ratio" value="0.8"/>
          <parameter key="ratio" value="0.2"/>
        </enumeration>
      </operator>
      <operator activated="true" class="concurrency:parallel_decision_tree" compatibility="8.1.003" expanded="true" height="103" name="Decision Tree" width="90" x="447" y="34">
        <parameter key="confidence" value="0.1"/>
        <parameter key="minimal_gain" value="0.001"/>
      </operator>
      <operator activated="true" class="apply_model" compatibility="8.1.003" expanded="true" height="82" name="Apply Model" width="90" x="581" y="136">
        <list key="application_parameters"/>
      </operator>
      <connect from_op="Retrieve Books_Ratings_Tags_forUser10" from_port="output" to_op="Split Data" to_port="example set"/>
      <connect from_op="Split Data" from_port="partition 1" to_op="Decision Tree" to_port="training set"/>
      <connect from_op="Split Data" from_port="partition 2" to_op="Apply Model" to_port="unlabelled data"/>
      <connect from_op="Decision Tree" from_port="model" to_op="Apply Model" to_port="model"/>
      <connect from_op="Apply Model" from_port="model" to_port="result 1"/>
      <portSpacing port="source_input 1" spacing="0"/>
      <portSpacing port="sink_result 1" spacing="0"/>
      <portSpacing port="sink_result 2" spacing="0"/>
    </process>
  </operator>
</process>

Best wishes
Olga
Tagged: