SVM vs. Neural Net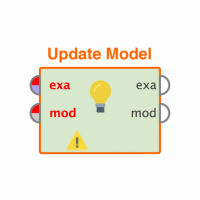 fe_edoardo
Member
Posts: 2
Contributor I
edited December 2018
in Help
Hi everyone. 
Can someone tell me why if i apply Neural Net as a learner in this process instead of SVM, the predicted values are all the same value? Do i make mistake in setting the parameters?
I post the XML of both processes, using SVM and using Neural Net. 
I hope that someone will help me, it's for a thesis research.
Thank you a lot,
Edoardo.
SVM
<?xml version="1.0" encoding="UTF-8"?><process version="8.1.001">
<context>
<input/>
<output/>
<macros/>
</context>
<operator activated="true" class="process" compatibility="8.1.001" expanded="true" name="Process">
<parameter key="logverbosity" value="init"/>
<parameter key="random_seed" value="2001"/>
<parameter key="send_mail" value="never"/>
<parameter key="notification_email" value=""/>
<parameter key="process_duration_for_mail" value="30"/>
<parameter key="encoding" value="SYSTEM"/>
<process expanded="true">
<operator activated="true" class="read_excel" compatibility="8.1.000" expanded="true" height="68" name="Read Excel" width="90" x="45" y="85">
<parameter key="excel_file" value="C:\Users\Edoardo\Desktop\TESI\capitoli\2015-2016.xlsx"/>
<parameter key="sheet_selection" value="sheet number"/>
<parameter key="sheet_number" value="1"/>
<parameter key="imported_cell_range" value="A1:Q505"/>
<parameter key="encoding" value="SYSTEM"/>
<parameter key="first_row_as_names" value="false"/>
<list key="annotations">
<parameter key="0" value="Name"/>
</list>
<parameter key="date_format" value=""/>
<parameter key="time_zone" value="SYSTEM"/>
<parameter key="locale" value="English (United States)"/>
<parameter key="read_all_values_as_polynominal" value="false"/>
<list key="data_set_meta_data_information">
<parameter key="0" value="Date.true.date_time.id"/>
<parameter key="1" value="Open.true.numeric.attribute"/>
<parameter key="2" value="High.true.numeric.attribute"/>
<parameter key="3" value="Low.true.numeric.attribute"/>
<parameter key="4" value="Close.true.numeric.label"/>
<parameter key="5" value="25-day Roc.true.numeric.attribute"/>
<parameter key="6" value="OBV.true.numeric.attribute"/>
<parameter key="7" value="MACD Signal Line.true.numeric.attribute"/>
<parameter key="8" value="14 - day RSI.true.numeric.attribute"/>
<parameter key="9" value="A-D LINE .true.numeric.attribute"/>
<parameter key="10" value="20-day CCI.true.numeric.attribute"/>
<parameter key="11" value="20 PERIOD CMF .true.numeric.attribute"/>
<parameter key="12" value="SMA5.true.numeric.attribute"/>
<parameter key="13" value="EMA5.true.numeric.attribute"/>
<parameter key="14" value="SMA200.true.numeric.attribute"/>
<parameter key="15" value="EMA200.true.numeric.attribute"/>
<parameter key="16" value="KAMA.true.numeric.attribute"/>
</list>
<parameter key="read_not_matching_values_as_missings" value="true"/>
<parameter key="datamanagement" value="double_array"/>
<parameter key="data_management" value="auto"/>
</operator>
<operator activated="true" class="set_role" compatibility="8.1.001" expanded="true" height="82" name="Set Role" width="90" x="179" y="85">
<parameter key="attribute_name" value="Close"/>
<parameter key="target_role" value="label"/>
<list key="set_additional_roles">
<parameter key="Date" value="id"/>
<parameter key="Close" value="label"/>
</list>
</operator>
<operator activated="true" class="series:windowing" compatibility="7.4.000" expanded="true" height="82" name="Windowing" width="90" x="313" y="85">
<parameter key="series_representation" value="encode_series_by_examples"/>
<parameter key="window_size" value="1"/>
<parameter key="step_size" value="1"/>
<parameter key="create_single_attributes" value="true"/>
<parameter key="create_label" value="true"/>
<parameter key="select_label_by_dimension" value="false"/>
<parameter key="label_attribute" value="Close"/>
<parameter key="horizon" value="1"/>
<parameter key="add_incomplete_windows" value="false"/>
<parameter key="stop_on_too_small_dataset" value="true"/>
</operator>
<operator activated="true" class="series:sliding_window_validation" compatibility="7.4.000" expanded="true" height="124" name="S W Validation" width="90" x="447" y="85">
<parameter key="create_complete_model" value="false"/>
<parameter key="training_window_width" value="20"/>
<parameter key="training_window_step_size" value="5"/>
<parameter key="test_window_width" value="20"/>
<parameter key="horizon" value="5"/>
<parameter key="cumulative_training" value="false"/>
<parameter key="average_performances_only" value="true"/>
<process expanded="true">
<operator activated="true" class="support_vector_machine" compatibility="8.1.001" expanded="true" height="124" name="SVM" width="90" x="179" y="34">
<parameter key="kernel_type" value="dot"/>
<parameter key="kernel_gamma" value="1.0"/>
<parameter key="kernel_sigma1" value="1.0"/>
<parameter key="kernel_sigma2" value="0.0"/>
<parameter key="kernel_sigma3" value="2.0"/>
<parameter key="kernel_shift" value="1.0"/>
<parameter key="kernel_degree" value="2.0"/>
<parameter key="kernel_a" value="1.0"/>
<parameter key="kernel_b" value="0.0"/>
<parameter key="kernel_cache" value="200"/>
<parameter key="C" value="0.0"/>
<parameter key="convergence_epsilon" value="0.001"/>
<parameter key="max_iterations" value="100000"/>
<parameter key="scale" value="true"/>
<parameter key="calculate_weights" value="true"/>
<parameter key="return_optimization_performance" value="true"/>
<parameter key="L_pos" value="1.0"/>
<parameter key="L_neg" value="1.0"/>
<parameter key="epsilon" value="0.0"/>
<parameter key="epsilon_plus" value="0.0"/>
<parameter key="epsilon_minus" value="0.0"/>
<parameter key="balance_cost" value="false"/>
<parameter key="quadratic_loss_pos" value="false"/>
<parameter key="quadratic_loss_neg" value="false"/>
<parameter key="estimate_performance" value="false"/>
</operator>
<connect from_port="training" to_op="SVM" to_port="training set"/>
<connect from_op="SVM" from_port="model" to_port="model"/>
<portSpacing port="source_training" spacing="0"/>
<portSpacing port="sink_model" spacing="0"/>
<portSpacing port="sink_through 1" spacing="0"/>
</process>
<process expanded="true">
<operator activated="true" class="apply_model" compatibility="8.1.001" expanded="true" height="82" name="Apply Model (2)" width="90" x="45" y="34">
<list key="application_parameters"/>
<parameter key="create_view" value="false"/>
</operator>
<operator activated="true" class="series:forecasting_performance" compatibility="7.4.000" expanded="true" height="82" name="Performance" width="90" x="179" y="34">
<parameter key="horizon" value="1"/>
<parameter key="main_criterion" value="first"/>
<parameter key="prediction_trend_accuracy" value="true"/>
<parameter key="skip_undefined_labels" value="true"/>
<parameter key="use_example_weights" value="true"/>
</operator>
<connect from_port="model" to_op="Apply Model (2)" to_port="model"/>
<connect from_port="test set" to_op="Apply Model (2)" to_port="unlabelled data"/>
<connect from_op="Apply Model (2)" from_port="labelled data" to_op="Performance" to_port="labelled data"/>
<connect from_op="Performance" from_port="performance" to_port="averagable 1"/>
<portSpacing port="source_model" spacing="0"/>
<portSpacing port="source_test set" spacing="0"/>
<portSpacing port="source_through 1" spacing="0"/>
<portSpacing port="sink_averagable 1" spacing="0"/>
<portSpacing port="sink_averagable 2" spacing="0"/>
</process>
</operator>
<operator activated="true" class="read_excel" compatibility="8.1.000" expanded="true" height="68" name="Read Excel (2)" width="90" x="45" y="391">
<parameter key="excel_file" value="C:\Users\Edoardo\Desktop\TESI\capitoli\2017.xlsx"/>
<parameter key="sheet_selection" value="sheet number"/>
<parameter key="sheet_number" value="1"/>
<parameter key="imported_cell_range" value="A1:Q170"/>
<parameter key="encoding" value="SYSTEM"/>
<parameter key="first_row_as_names" value="false"/>
<list key="annotations">
<parameter key="0" value="Name"/>
</list>
<parameter key="date_format" value=""/>
<parameter key="time_zone" value="SYSTEM"/>
<parameter key="locale" value="English (United States)"/>
<parameter key="read_all_values_as_polynominal" value="false"/>
<list key="data_set_meta_data_information">
<parameter key="0" value="Date.true.date_time.id"/>
<parameter key="1" value="Open.true.numeric.attribute"/>
<parameter key="2" value="High.true.numeric.attribute"/>
<parameter key="3" value="Low.true.numeric.attribute"/>
<parameter key="4" value="Close.true.numeric.label"/>
<parameter key="5" value="25-day Roc.true.numeric.attribute"/>
<parameter key="6" value="OBV.true.numeric.attribute"/>
<parameter key="7" value="MACD Signal Line.true.numeric.attribute"/>
<parameter key="8" value="14 - day RSI.true.numeric.attribute"/>
<parameter key="9" value="A-D LINE .true.numeric.attribute"/>
<parameter key="10" value="20-day CCI.true.numeric.attribute"/>
<parameter key="11" value="20 PERIOD CMF .true.numeric.attribute"/>
<parameter key="12" value="SMA5.true.numeric.attribute"/>
<parameter key="13" value="EMA5.true.numeric.attribute"/>
<parameter key="14" value="SMA200.true.numeric.attribute"/>
<parameter key="15" value="EMA200.true.numeric.attribute"/>
<parameter key="16" value="KAMA.true.numeric.attribute"/>
</list>
<parameter key="read_not_matching_values_as_missings" value="true"/>
<parameter key="datamanagement" value="double_array"/>
<parameter key="data_management" value="auto"/>
</operator>
<operator activated="true" class="set_role" compatibility="8.1.001" expanded="true" height="82" name="Set Role (2)" width="90" x="179" y="391">
<parameter key="attribute_name" value="Close"/>
<parameter key="target_role" value="label"/>
<list key="set_additional_roles">
<parameter key="Date" value="id"/>
<parameter key="Close" value="label"/>
</list>
</operator>
<operator activated="true" class="series:windowing" compatibility="7.4.000" expanded="true" height="82" name="Windowing (2)" width="90" x="313" y="391">
<parameter key="series_representation" value="encode_series_by_examples"/>
<parameter key="window_size" value="1"/>
<parameter key="step_size" value="1"/>
<parameter key="create_single_attributes" value="true"/>
<parameter key="create_label" value="false"/>
<parameter key="select_label_by_dimension" value="false"/>
<parameter key="label_attribute" value="Close"/>
<parameter key="horizon" value="0"/>
<parameter key="add_incomplete_windows" value="false"/>
<parameter key="stop_on_too_small_dataset" value="true"/>
</operator>
<operator activated="true" class="apply_model" compatibility="8.1.001" expanded="true" height="82" name="Apply Model" width="90" x="514" y="391">
<list key="application_parameters"/>
<parameter key="create_view" value="false"/>
</operator>
<operator activated="true" class="multiply" compatibility="8.1.001" expanded="true" height="103" name="Multiply" width="90" x="581" y="289"/>
<operator activated="true" class="write_excel" compatibility="8.1.001" expanded="true" height="82" name="Write Excel" width="90" x="715" y="340">
<parameter key="excel_file" value="C:\Users\Edoardo\Desktop\simulazioni\ave.xlsx"/>
<parameter key="file_format" value="xlsx"/>
<parameter key="encoding" value="SYSTEM"/>
<parameter key="sheet_name" value="RapidMiner Data"/>
<parameter key="date_format" value="yyyy-MM-dd HH:mm:ss"/>
<parameter key="number_format" value="#.0"/>
</operator>
<connect from_op="Read Excel" from_port="output" to_op="Set Role" to_port="example set input"/>
<connect from_op="Set Role" from_port="example set output" to_op="Windowing" to_port="example set input"/>
<connect from_op="Windowing" from_port="example set output" to_op="S W Validation" to_port="training"/>
<connect from_op="S W Validation" from_port="model" to_op="Apply Model" to_port="model"/>
<connect from_op="S W Validation" from_port="averagable 1" to_port="result 1"/>
<connect from_op="Read Excel (2)" from_port="output" to_op="Set Role (2)" to_port="example set input"/>
<connect from_op="Set Role (2)" from_port="example set output" to_op="Windowing (2)" to_port="example set input"/>
<connect from_op="Windowing (2)" from_port="example set output" to_op="Apply Model" to_port="unlabelled data"/>
<connect from_op="Apply Model" from_port="labelled data" to_op="Multiply" to_port="input"/>
<connect from_op="Multiply" from_port="output 1" to_op="Write Excel" to_port="input"/>
<connect from_op="Multiply" from_port="output 2" to_port="result 2"/>
<portSpacing port="source_input 1" spacing="231"/>
<portSpacing port="sink_result 1" spacing="0"/>
<portSpacing port="sink_result 2" spacing="0"/>
<portSpacing port="sink_result 3" spacing="42"/>
</process>
</operator>
</process>
Neural Net 
<?xml version="1.0" encoding="UTF-8"?><process version="8.1.001">
<context>
<input/>
<output/>
<macros/>
</context>
<operator activated="true" class="process" compatibility="8.1.001" expanded="true" name="Process">
<parameter key="logverbosity" value="init"/>
<parameter key="random_seed" value="2001"/>
<parameter key="send_mail" value="never"/>
<parameter key="notification_email" value=""/>
<parameter key="process_duration_for_mail" value="30"/>
<parameter key="encoding" value="SYSTEM"/>
<process expanded="true">
<operator activated="true" class="read_excel" compatibility="8.1.000" expanded="true" height="68" name="Read Excel" width="90" x="45" y="85">
<parameter key="excel_file" value="C:\Users\Edoardo\Desktop\TESI\capitoli\2015-2016.xlsx"/>
<parameter key="sheet_selection" value="sheet number"/>
<parameter key="sheet_number" value="1"/>
<parameter key="imported_cell_range" value="A1:Q505"/>
<parameter key="encoding" value="SYSTEM"/>
<parameter key="first_row_as_names" value="false"/>
<list key="annotations">
<parameter key="0" value="Name"/>
</list>
<parameter key="date_format" value=""/>
<parameter key="time_zone" value="SYSTEM"/>
<parameter key="locale" value="English (United States)"/>
<parameter key="read_all_values_as_polynominal" value="false"/>
<list key="data_set_meta_data_information">
<parameter key="0" value="Date.true.date_time.id"/>
<parameter key="1" value="Open.true.numeric.attribute"/>
<parameter key="2" value="High.true.numeric.attribute"/>
<parameter key="3" value="Low.true.numeric.attribute"/>
<parameter key="4" value="Close.true.numeric.label"/>
<parameter key="5" value="25-day Roc.true.numeric.attribute"/>
<parameter key="6" value="OBV.true.numeric.attribute"/>
<parameter key="7" value="MACD Signal Line.true.numeric.attribute"/>
<parameter key="8" value="14 - day RSI.true.numeric.attribute"/>
<parameter key="9" value="A-D LINE .true.numeric.attribute"/>
<parameter key="10" value="20-day CCI.true.numeric.attribute"/>
<parameter key="11" value="20 PERIOD CMF .true.numeric.attribute"/>
<parameter key="12" value="SMA5.true.numeric.attribute"/>
<parameter key="13" value="EMA5.true.numeric.attribute"/>
<parameter key="14" value="SMA200.true.numeric.attribute"/>
<parameter key="15" value="EMA200.true.numeric.attribute"/>
<parameter key="16" value="KAMA.true.numeric.attribute"/>
</list>
<parameter key="read_not_matching_values_as_missings" value="true"/>
<parameter key="datamanagement" value="double_array"/>
<parameter key="data_management" value="auto"/>
</operator>
<operator activated="true" class="set_role" compatibility="8.1.001" expanded="true" height="82" name="Set Role" width="90" x="179" y="85">
<parameter key="attribute_name" value="Close"/>
<parameter key="target_role" value="label"/>
<list key="set_additional_roles">
<parameter key="Date" value="id"/>
<parameter key="Close" value="label"/>
</list>
</operator>
<operator activated="true" class="series:windowing" compatibility="7.4.000" expanded="true" height="82" name="Windowing" width="90" x="313" y="85">
<parameter key="series_representation" value="encode_series_by_examples"/>
<parameter key="window_size" value="1"/>
<parameter key="step_size" value="1"/>
<parameter key="create_single_attributes" value="true"/>
<parameter key="create_label" value="true"/>
<parameter key="select_label_by_dimension" value="false"/>
<parameter key="label_attribute" value="Close"/>
<parameter key="horizon" value="1"/>
<parameter key="add_incomplete_windows" value="false"/>
<parameter key="stop_on_too_small_dataset" value="true"/>
</operator>
<operator activated="true" class="series:sliding_window_validation" compatibility="7.4.000" expanded="true" height="124" name="S W Validation" width="90" x="447" y="85">
<parameter key="create_complete_model" value="false"/>
<parameter key="training_window_width" value="20"/>
<parameter key="training_window_step_size" value="5"/>
<parameter key="test_window_width" value="20"/>
<parameter key="horizon" value="5"/>
<parameter key="cumulative_training" value="false"/>
<parameter key="average_performances_only" value="true"/>
<process expanded="true">
<operator activated="true" class="neural_net" compatibility="8.1.001" expanded="true" height="82" name="Neural Net" width="90" x="112" y="34">
<list key="hidden_layers">
<parameter key="1" value="15"/>
<parameter key="2" value="14"/>
<parameter key="3" value="13"/>
<parameter key="4" value="12"/>
<parameter key="5" value="11"/>
<parameter key="6" value="10"/>
<parameter key="7" value="9"/>
<parameter key="8" value="8"/>
<parameter key="9" value="7"/>
<parameter key="10" value="6"/>
<parameter key="11" value="5"/>
<parameter key="12" value="4"/>
<parameter key="13" value="3"/>
<parameter key="14" value="2"/>
</list>
<parameter key="training_cycles" value="500"/>
<parameter key="learning_rate" value="1.0E-5"/>
<parameter key="momentum" value="0.0"/>
<parameter key="decay" value="true"/>
<parameter key="shuffle" value="false"/>
<parameter key="normalize" value="true"/>
<parameter key="error_epsilon" value="1.0E-5"/>
<parameter key="use_local_random_seed" value="false"/>
<parameter key="local_random_seed" value="1992"/>
</operator>
<connect from_port="training" to_op="Neural Net" to_port="training set"/>
<connect from_op="Neural Net" from_port="model" to_port="model"/>
<portSpacing port="source_training" spacing="0"/>
<portSpacing port="sink_model" spacing="0"/>
<portSpacing port="sink_through 1" spacing="0"/>
</process>
<process expanded="true">
<operator activated="true" class="apply_model" compatibility="8.1.001" expanded="true" height="82" name="Apply Model (2)" width="90" x="45" y="34">
<list key="application_parameters"/>
<parameter key="create_view" value="false"/>
</operator>
<operator activated="true" class="series:forecasting_performance" compatibility="7.4.000" expanded="true" height="82" name="Performance" width="90" x="179" y="34">
<parameter key="horizon" value="1"/>
<parameter key="main_criterion" value="first"/>
<parameter key="prediction_trend_accuracy" value="true"/>
<parameter key="skip_undefined_labels" value="true"/>
<parameter key="use_example_weights" value="true"/>
</operator>
<connect from_port="model" to_op="Apply Model (2)" to_port="model"/>
<connect from_port="test set" to_op="Apply Model (2)" to_port="unlabelled data"/>
<connect from_op="Apply Model (2)" from_port="labelled data" to_op="Performance" to_port="labelled data"/>
<connect from_op="Performance" from_port="performance" to_port="averagable 1"/>
<portSpacing port="source_model" spacing="0"/>
<portSpacing port="source_test set" spacing="0"/>
<portSpacing port="source_through 1" spacing="0"/>
<portSpacing port="sink_averagable 1" spacing="0"/>
<portSpacing port="sink_averagable 2" spacing="0"/>
</process>
</operator>
<operator activated="true" class="read_excel" compatibility="8.1.000" expanded="true" height="68" name="Read Excel (2)" width="90" x="45" y="391">
<parameter key="excel_file" value="C:\Users\Edoardo\Desktop\TESI\capitoli\2017.xlsx"/>
<parameter key="sheet_selection" value="sheet number"/>
<parameter key="sheet_number" value="1"/>
<parameter key="imported_cell_range" value="A1:Q170"/>
<parameter key="encoding" value="SYSTEM"/>
<parameter key="first_row_as_names" value="false"/>
<list key="annotations">
<parameter key="0" value="Name"/>
</list>
<parameter key="date_format" value=""/>
<parameter key="time_zone" value="SYSTEM"/>
<parameter key="locale" value="English (United States)"/>
<parameter key="read_all_values_as_polynominal" value="false"/>
<list key="data_set_meta_data_information">
<parameter key="0" value="Date.true.date_time.id"/>
<parameter key="1" value="Open.true.numeric.attribute"/>
<parameter key="2" value="High.true.numeric.attribute"/>
<parameter key="3" value="Low.true.numeric.attribute"/>
<parameter key="4" value="Close.true.numeric.label"/>
<parameter key="5" value="25-day Roc.true.numeric.attribute"/>
<parameter key="6" value="OBV.true.numeric.attribute"/>
<parameter key="7" value="MACD Signal Line.true.numeric.attribute"/>
<parameter key="8" value="14 - day RSI.true.numeric.attribute"/>
<parameter key="9" value="A-D LINE .true.numeric.attribute"/>
<parameter key="10" value="20-day CCI.true.numeric.attribute"/>
<parameter key="11" value="20 PERIOD CMF .true.numeric.attribute"/>
<parameter key="12" value="SMA5.true.numeric.attribute"/>
<parameter key="13" value="EMA5.true.numeric.attribute"/>
<parameter key="14" value="SMA200.true.numeric.attribute"/>
<parameter key="15" value="EMA200.true.numeric.attribute"/>
<parameter key="16" value="KAMA.true.numeric.attribute"/>
</list>
<parameter key="read_not_matching_values_as_missings" value="true"/>
<parameter key="datamanagement" value="double_array"/>
<parameter key="data_management" value="auto"/>
</operator>
<operator activated="true" class="set_role" compatibility="8.1.001" expanded="true" height="82" name="Set Role (2)" width="90" x="179" y="391">
<parameter key="attribute_name" value="Close"/>
<parameter key="target_role" value="label"/>
<list key="set_additional_roles">
<parameter key="Date" value="id"/>
<parameter key="Close" value="label"/>
</list>
</operator>
<operator activated="true" class="series:windowing" compatibility="7.4.000" expanded="true" height="82" name="Windowing (2)" width="90" x="313" y="391">
<parameter key="series_representation" value="encode_series_by_examples"/>
<parameter key="window_size" value="1"/>
<parameter key="step_size" value="1"/>
<parameter key="create_single_attributes" value="true"/>
<parameter key="create_label" value="false"/>
<parameter key="select_label_by_dimension" value="false"/>
<parameter key="label_attribute" value="Close"/>
<parameter key="horizon" value="0"/>
<parameter key="add_incomplete_windows" value="false"/>
<parameter key="stop_on_too_small_dataset" value="true"/>
</operator>
<operator activated="true" class="apply_model" compatibility="8.1.001" expanded="true" height="82" name="Apply Model" width="90" x="514" y="391">
<list key="application_parameters"/>
<parameter key="create_view" value="false"/>
</operator>
<operator activated="true" class="multiply" compatibility="8.1.001" expanded="true" height="103" name="Multiply" width="90" x="581" y="289"/>
<operator activated="true" class="write_excel" compatibility="8.1.001" expanded="true" height="82" name="Write Excel" width="90" x="715" y="340">
<parameter key="excel_file" value="C:\Users\Edoardo\Desktop\simulazioni\ave.xlsx"/>
<parameter key="file_format" value="xlsx"/>
<parameter key="encoding" value="SYSTEM"/>
<parameter key="sheet_name" value="RapidMiner Data"/>
<parameter key="date_format" value="yyyy-MM-dd HH:mm:ss"/>
<parameter key="number_format" value="#.0"/>
</operator>
<connect from_op="Read Excel" from_port="output" to_op="Set Role" to_port="example set input"/>
<connect from_op="Set Role" from_port="example set output" to_op="Windowing" to_port="example set input"/>
<connect from_op="Windowing" from_port="example set output" to_op="S W Validation" to_port="training"/>
<connect from_op="S W Validation" from_port="model" to_op="Apply Model" to_port="model"/>
<connect from_op="S W Validation" from_port="averagable 1" to_port="result 1"/>
<connect from_op="Read Excel (2)" from_port="output" to_op="Set Role (2)" to_port="example set input"/>
<connect from_op="Set Role (2)" from_port="example set output" to_op="Windowing (2)" to_port="example set input"/>
<connect from_op="Windowing (2)" from_port="example set output" to_op="Apply Model" to_port="unlabelled data"/>
<connect from_op="Apply Model" from_port="labelled data" to_op="Multiply" to_port="input"/>
<connect from_op="Multiply" from_port="output 1" to_op="Write Excel" to_port="input"/>
<connect from_op="Multiply" from_port="output 2" to_port="result 2"/>
<portSpacing port="source_input 1" spacing="231"/>
<portSpacing port="sink_result 1" spacing="0"/>
<portSpacing port="sink_result 2" spacing="0"/>
<portSpacing port="sink_result 3" spacing="42"/>
</process>
</operator>
</process>
Tagged: