RapidMiner 9.7 is Now Available
Lots of amazing new improvements including true version control! Learn more about what's new here.
Decision tree optimize for a class problem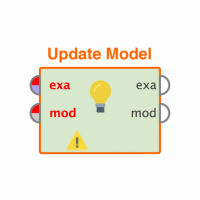 sebastian_gonza
RapidMiner Certified Analyst, Member
Posts: 52
&nbsp

Guru
edited December 2018
in Help
Hi,
I am using automodel to predict a nominal variable of 5 classes, I am specially interested in predicting one, what I want is to simulate the variables in order to have this outcome as well as the factors that are more relevant, but when I go to optimize and set the optimizations for this specific class, the result is shown for another class that I am not interested, how can I manage to have the outputs for the class that  am interested in predicting?
Thank you
Tagged: