🎉 🎉 RAPIDMINER 9.10 IS OUT!!! 🎉🎉
Download the latest version helping analytics teams accelerate time-to-value for streaming and IIOT use cases.
Rapidminer studio to integrate with IOT development bord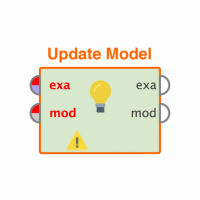 arbitary32
Member
Posts: 3
Contributor I
edited November 2019
in Help
Rapid Minor studion is new for me, Isi t possible to install this siftware in raspberry pi?
Basically I need to perform some task with Wireless Sensor which sends the reading to create the tabular form using rapid minor studio,
But as I am beginner to this area, So need suggestion how to integrate the readings of sensors to stored in tabular form and store it on cloud database using Rapid Minor 
Your Leads will be much appreciated 
Note: I am using Losant API to store the the readings in database 
Tagged: