How can you see the output of "Model Simulator" operator on the Server through a Web Service?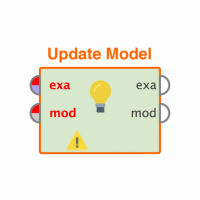 nikita
Member
Posts: 2
Contributor I
Hi RapidMiner Community,
I want to see the output of the operator "Model Simulator" on the server. What should be the output format in the Web Service?
I chose "RapidMiner Studio Plot View" but the preview does not return anything, it just keeps on loading.
I chose other combinations under output format and MIME type but it just returns some plain text.
I want to see the whole of ModelSimulatorIOObject on the server. All of these sections/panels
Input for Model
Find the Optimal Inputs
Prediction: Most Likely, Confidence, Important Factors, Accuracy
Interpretation
Is there a way to see this? I am okay to develop a Web App to get all the sections separately but then, it would mean to recreate the operator Model Simulator through separate Web Components
Any help in this regards is highly appreciated. Thank you!
PS: I don't think a XML process is necassary for this query. However, I will be happy to share any additional information, if required.
Tagged: