Term frequency from Excel file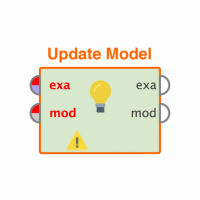 federica_gatto9
Member
Posts: 7
Contributor I
Hi everyone,
I have an excel list with customer reviews and I would like to get the frequency of the words. I tried to use directly Generate TFIDF but it considers the frequency of the whole text in each example instead of each word. 
Since I also wanted to tokenize and remove stopwords and these operators only support documents, I am not sure how I should convert the excel file into document. With Process Documents from Data I get a word list and this still doesn't work and with Extract Document I can only select one example, and in the end it still considers the text as a whole.
I hope I could explain well my problem!
Best regards,
Federica
Tagged: