ALL FEATURE REQUESTS HERE ARE MONITORED BY OUR PRODUCT TEAM.

VOTING MATTERS!

IDEAS WITH HIGH NUMBERS OF VOTES (USUALLY ≥ 10) ARE PRIORITIZED IN OUR ROADMAP.

NOTE: IF YOU WISH TO SUGGEST A NEW FEATURE, PLEASE POST A NEW QUESTION AND TAG AS "FEATURE REQUEST". THANK YOU.
add file size parameter to Loop Files (or other similar file operators)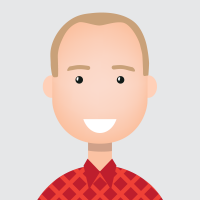 Telcontar120
Moderator, RapidMiner Certified Analyst, RapidMiner Certified Expert, Member
Posts: 1,635
Unicorn
I'd like to get RapidMiner to be able to select and operate on files based based on their file size (i.e., delete files below a minimum size, move files based on their size, read files above a certain size), but currently there does not appear to be any built-in way for RapidMiner to directly access the file size.  This would be especially useful in the Loop Files operator but also perhaps related file operators (such as Delete File).  Overall, it would be nice to be able to set this with a macro or such.
Brian T.
Lindon Ventures
Data Science Consulting from Certified RapidMiner Experts
Tagged: