RapidMiner Server not starting after a upgrade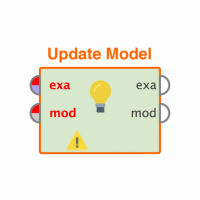 Fernando_Brizue
Member
Posts: 1
Learner I
edited December 2018
in Help
I tried to upgrade Rapidminer Server from 7.1 to 8.2. The installation went without errors.
I noticied the service for Rapidminer Server 7.1 is still on service panel. I not quite sure is this an issue. 
So, I try to run the server using "standalone.bat" I get bombed with error messages.
Try to run manually with net start RMS822SVC with the console and display this msg: The RapidMiner_Server_8_2_2 service could not be started.
My environment:
- Windows 10 Latest updates
- jre1.8.0_161
- Database connector: MSSQL
 I attached the error log.
If you need further details, just ask me.
Tagged: