Multi-Objective Feature Selection Part 1: The Basics problems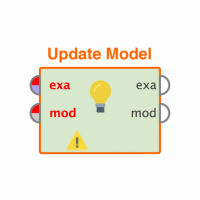 prateek26394
Member
Posts: 2
Learner I
edited April 2020
in Help
I want to ask that can we do Advanced & dynamic analysis with visualization in which drill down approach can be made.Example, once we create a chart for specific data, we can click in elements of the chart & further detail of that element like (correlation, weightage) etc can be generated. Like in pie chart clicking on one color will give, much more details of the element that color is describing.
Also, please tell me how to rearrange the chart once, I have panned out through mouse wheel.
&, how to get absolute values in bar chart axis rather, range values.
As I am very new to RapidMiner
Thank You
Tagged: