Broken backwards compatibility for Join operator on 8.2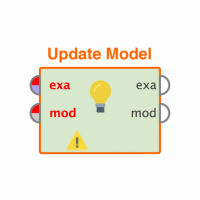 ChristianK
Member
Posts: 3
Contributor I
We recently discovered a change in functionality of the "Join" operator. In 8.2, joining without a key suddenly throws a user error. In the past we used this functionality to generate cartesian products of example sets (e.g. joining meta data to all examples). Since there is no compatibility level added to the operator, all old processes using this now crash, which is a desaster in deployed scenarios.
A compatibility level would be highly appreciated if some fundamental behaviour of any operator is removed or changed.
Fun fact: the "Join" operator is still tagged "cartesian" and shows up before "Cartesian Product" in the operator list.
Tagged: