Cluster Model Visualiuer after K-Means Clustering (Overview)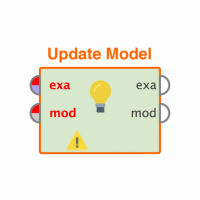 offizielleemail
Member
Posts: 1
Learner I
edited December 2018
in Help
Hey Everybody,
I'm new to Rapidminer but I think it's an amazing tool. Please excuse my english, because I'm from germany.
As part of my master thesis I need to proof that there are cluster in a certain finance related dataset.
I use this design:
And get these results:
Perfectly fine for me until I reach the point of explaining the results.
I would like to know why there are exactly three attributes [ xxx is on average xx.xx% smaller / larger] ?
It would be perfectly fine for me, if its a standard method to use three ?
Can I adjust the number of showen attributes ?
Maybe it's obvious for you, but please help me to understand this.
Sincerely yours,
Max
Tagged: