Chart Design in Advanced Charts like automatic one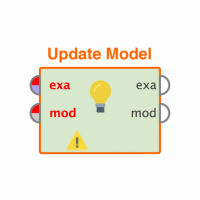 monika_schnegel
Member
Posts: 4
Contributor I
edited December 2018
in Help
Hello,
since in the automatic Chart Generator of Rapidminer is not able to order by alphabet, i tried to build the Bubble-Chart in advanced Charts. 
But i have some Problem. (Look at grafik problem)
1) How can i define "Checkered" Backround like in the automatic one? I want darker lines where the y-attributes and the x-attributes are. (both nominal)
2) The attributes of the x-axis are not under the little line. How can i place them a little bit more left?
(3 Its not that important, but can i push the x-axis more to the y-axis (red arrow)? and can i define the line around the "bubbles" in a other colour than black?)
Kind Regards and thank you for your help
Tagged: