Count the number of days that is not Promotion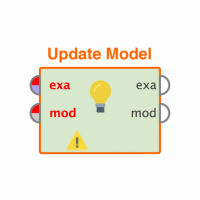 demonlovesong
Member
Posts: 16
Contributor I
edited November 2018
in Help
Hi, i have a dataset about the item's promotion period. firstly, Which i got it with using date_dff. However i have to get the number of days that is not having promotion as i am calculating the average sales per day and compare the non-promotion with promotion to get the effectiveness of the promotion. However, it seems that the item have multiple promotion and i hope i can add them up together and use the total numbers of days to deduct so that i can get the number of day that is not having the promotion. 
The files i upload below is an exmaple set of the data
business date is the day the tranasction happen
Listed fm and listed to is the promotion period.
promotion days is the number of days of the event
For instance, there is 184 promotion for this item, and i have 1912 item to filter
i need a formula for this 
Thank you very much !!!
Tagged: