upgrading rapidminer to 9 version Problems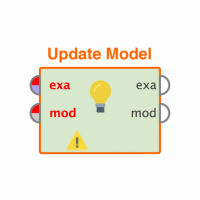 asmahassani08
Member
Posts: 31
Contributor II
edited November 2018
in Help
Hi, 
i work on 8.1 version of rapidminer and everything works well.
I received a notification to upgrade the version to 9.0, I downloaded and installed the new version.
but when I launch rapidminer is still in the older version. and I  receive this notification :
Hi! Wouldn't you like to upgrade to RapidMiner 9.0?
Your current version is currently unsupported and may not be stable with the most recent features...
another thing, the connections menu does not works when I click on it.
when I add new extensions ( radoop and hive), are not added to the operators !! 
is there a solution to go back to the previous version ?? or how can I resolve this problem?
Thanks