ALL FEATURE REQUESTS HERE ARE MONITORED BY OUR PRODUCT TEAM.

VOTING MATTERS!

IDEAS WITH HIGH NUMBERS OF VOTES (USUALLY ≥ 10) ARE PRIORITIZED IN OUR ROADMAP.

NOTE: IF YOU WISH TO SUGGEST A NEW FEATURE, PLEASE POST A NEW QUESTION AND TAG AS "FEATURE REQUEST". THANK YOU.
Econometrics VAR, SVAR, SVEC, VARIMAX models and specific tests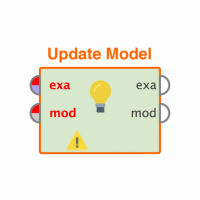 sebastian_gonza
RapidMiner Certified Analyst, Member
Posts: 52
Guru
Hi
Lately I am doing a lot of forecasting but the operators for continuos time series data might not be very useful, despite there being ARIMA, regressions etc, I need to have quick deployment of vector autoregressive models such as VAR, SVAR, SVEC, VARIMA with their optimal orders and specific stationarity tests such as ADF, autocorrelations in residuals, etc ... to have the correct model for forecast quick, I am using R and other programs to tackle the lack of this operators in rapid and I think that It would be very useful if I had the toolkit that I need in rapid rather than in many other sources where it takes time to tune the models.
Please consider making and extensión for this type of models since clients are aware of them and the actual solutions migth be old for this new challenges.
Thanks
Tagged: