Image recognition extension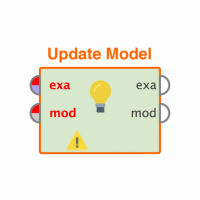 xesuspablo_gonz
Member
Posts: 3
Contributor I
edited December 2018
in Help
I am an educational RapidMiner Studio 9 user. I want to test image recognition capabilities, but I didn't find any extension that works under my educational licence.
For example, this IMMI Extension looks like perfect, but when I try to run it on my computer, my rapidminer don't like it because it is an unsigned extension.
I tried to grant additional permissions to unsigned extensions, but this option is only for large licences.
So, any ideas? How can I run this extension in an educational rapidminer? Are there other signed extensions that can do that work?
Thanks a lot!
Tagged: