ROC-Kurve aus einem Attribut / ROC-curve from only one attribute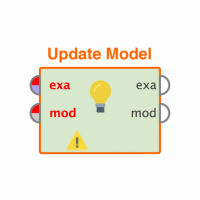 Legacy User
Member
Posts: 0
Newbie
Gibt es einen Weg aus einer Menge von Daten die nur "ID", "Label" und ein "Attribut" besitzt, mit RapidMiner eine ROC-Kurve zeichnen zu lassen?
Is it possible to draw a ROC-curve with RapidMiner, if I have only a ID, a label and one atribute?
Beispieldaten:
IDLabelAttribut
0
0
0,5
1
0
0,2
2
0
0,6
3
1
0,3
4
1
0,1
SPSS bietet solch eine funktion, meine Frage ist nun geht dies auch mit RapidMiner und wenn ja, wie?
Tagged: