Sentiment Anaylsis of Twitter Data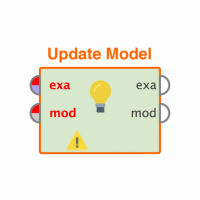 marlene_boettch
Member
Posts: 2
Contributor I
edited December 2018
in Help
Hello there,

I would like to conduct a sentiment analysis of Twitter data. I already looked in the forums for a solution to my problem, but all entries I found were very incomprehensible to me. (I really am a desperate beginner with a hardly any talent for anything to do with technology)

My problem is probably quite simple: I have 10000 tweets stored in a CSV file. Now, as already mentioned, I would like to carry out a sentiment analysis. My teacher gave me a process for that. However, in this process the tweets must be read in as separate text files.

Now my question: How do I filter the tweets from the CSV file so that each tweet (and only the text, not the other information like username, ID and so on) is stored in a separate txt file?

As I said, my understanding of RapidMiner is unfortunately very limited, so I would be very grateful if someone could explain it to me as simply as possible.
Thank you very much and have a nice day
Marlene
Tagged: