Defeated by a simple text analysis problem - user defined sentiment dictionary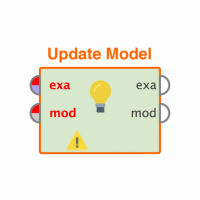 nik_sargent
Member
Posts: 5
Contributor I
edited December 2018
in Help
Hello all, I'm new here and to rapidminer so please be gentle. 

I have been defeated by what seems like a simple text analysis problem - pretty much a word counting task - and spent a whole day on it. I have googled and looked through the forums to find an answer, but am still stuck.   I figured I could do this in PERL, but it would be quicker in RapidMiner - but I guess I have been caught by the learning curve. 


The task seems simple to me. I wish to load some text (for now one "document" will do, although I actually have about 10, each comprising around a hundred words)..    Within that text I wish to identify some words/phrases as a "+1" and some others as "-1" score. I want to count the occurence of these words in the document and generate two numbers: A: the number of unique occurences and B: the sum of their scores.  (What I ultimately want to calculate is a clarity score for the text, so these dictionary scores indicate whether a word aids or hinders clarity)

This seemed ever so easy and I turned to initally to the Dictionary Based Sentiment operator. Built my process, but there is a problem using the "Apply" operator for DBS - namely it is "whited out" and says "deprecated" in the notes. It will not run. Seems like this would have been the perfect solution, but I can't use it. 

So, I turned to the next solution as listed in the forum here: RapidMiner-Studio-Knowledge-Base/How-to-Build-a-Dictionary-Based-Sentiment-Model-in-RapidMiner/


I got the example working, so started to modify the inputs to use my source data and dictionary:




The first problem I hit was the same as the user at the bottom of the above page: namely that if you add to the dictionary and your dictionary term is not actually in the source text, the Apply Model operator will not run, as it expects the dictionary to be a subset. (Which seems odd, since in the general sense a dictionary is a superset of all possible definitions).  Anyway, I fixed that by laboriously editing down my dictionary against each source document.. (So already negated the purpose of trying to automate this!) 

The process now runs, but the next problem is, theVector Linear Regression model does not calculate any values!  In fact I just see this in its output (a bunch of ? instead of the scores from the dictionary): 
and, of course, in the results the "prediction" (which all I want to be the sum of the "sentiment" values) is a bunch of "?'s" 




I've tried for hours to figure out what is going wrong and why this won't work...  is there a way to get this to work, or a simpler method, that would be as simple as using the "Dictionary Based Sentiment" operator?

Many thanks
nik



<?xml version="1.0" encoding="UTF-8"?><process version="9.0.001">
  <context>
    <input/>
    <output/>
    <macros/>
  </context>
  <operator activated="true" class="process" compatibility="9.0.001" expanded="true" name="Process">
    <process expanded="true">
      <operator activated="true" class="retrieve" compatibility="9.0.001" expanded="true" height="68" name="Retrieve deflection message semantic dictionary" width="90" x="45" y="289">
        <parameter key="repository_entry" value="../data/deflection message semantic dictionary"/>
      </operator>
      <operator activated="true" class="select_attributes" compatibility="9.0.001" expanded="true" height="82" name="Select Attributes" width="90" x="45" y="136"/>
      <operator activated="true" class="generate_attributes" compatibility="9.0.001" expanded="true" height="82" name="Generate Attributes (2)" width="90" x="179" y="136">
        <list key="function_descriptions">
          <parameter key="Weight" value="1/Weight"/>
        </list>
        <description align="center" color="transparent" colored="false" width="126">Invert all Weights for the Linear Regression</description>
      </operator>
      <operator activated="true" class="generate_id" compatibility="9.0.001" expanded="true" height="82" name="Generate ID" width="90" x="313" y="136"/>
      <operator activated="true" class="pivot" compatibility="9.0.001" expanded="true" height="82" name="Pivot" width="90" x="447" y="136">
        <parameter key="group_attribute" value="id"/>
        <parameter key="index_attribute" value="phrase_ngram"/>
        <parameter key="skip_constant_attributes" value="false"/>
      </operator>
      <operator activated="true" class="rename_by_replacing" compatibility="9.0.001" expanded="true" height="82" name="Rename by Replacing" width="90" x="581" y="136">
        <parameter key="replace_what" value="Weight_(.+)"/>
        <parameter key="replace_by" value="$1"/>
      </operator>
      <operator activated="true" class="replace_missing_values" compatibility="9.0.001" expanded="true" height="103" name="Replace Missing Values" width="90" x="715" y="136">
        <parameter key="default" value="zero"/>
        <list key="columns"/>
      </operator>
      <operator activated="true" class="generate_attributes" compatibility="9.0.001" expanded="true" height="82" name="Generate Attributes" width="90" x="849" y="136">
        <list key="function_descriptions">
          <parameter key="label" value="1"/>
        </list>
      </operator>
      <operator activated="true" class="set_role" compatibility="9.0.001" expanded="true" height="82" name="Set Role" width="90" x="983" y="136">
        <parameter key="attribute_name" value="label"/>
        <parameter key="target_role" value="label"/>
        <list key="set_additional_roles"/>
      </operator>
      <operator activated="true" class="vector_linear_regression" compatibility="9.0.001" expanded="true" height="82" name="Vector Linear Regression" width="90" x="1117" y="136">
        <parameter key="use_bias" value="false"/>
      </operator>
      <operator activated="true" class="retrieve" compatibility="9.0.001" expanded="true" height="68" name="Retrieve deflection message content OR10 ABCD" width="90" x="45" y="442">
        <parameter key="repository_entry" value="../data/deflection message content OR10 ABCD"/>
      </operator>
      <operator activated="true" class="select_attributes" compatibility="9.0.001" expanded="true" height="82" name="Select Attributes (2)" width="90" x="313" y="442"/>
      <operator activated="true" class="text:process_document_from_data" compatibility="8.1.000" expanded="true" height="82" name="Process Documents from Data" width="90" x="782" y="391">
        <parameter key="vector_creation" value="Term Occurrences"/>
        <parameter key="keep_text" value="true"/>
        <list key="specify_weights"/>
        <process expanded="true">
          <operator activated="true" class="text:tokenize" compatibility="8.1.000" expanded="true" height="68" name="Tokenize" width="90" x="179" y="34">
            <parameter key="mode" value="specify characters"/>
            <parameter key="characters" value=".: ,-"/>
          </operator>
          <operator activated="true" class="text:transform_cases" compatibility="8.1.000" expanded="true" height="68" name="Transform Cases" width="90" x="380" y="34"/>
          <operator activated="true" class="text:generate_n_grams_terms" compatibility="8.1.000" expanded="true" height="68" name="Generate n-Grams (Terms)" width="90" x="581" y="34">
            <parameter key="max_length" value="4"/>
          </operator>
          <connect from_port="document" to_op="Tokenize" to_port="document"/>
          <connect from_op="Tokenize" from_port="document" to_op="Transform Cases" to_port="document"/>
          <connect from_op="Transform Cases" from_port="document" to_op="Generate n-Grams (Terms)" to_port="document"/>
          <connect from_op="Generate n-Grams (Terms)" from_port="document" to_port="document 1"/>
          <portSpacing port="source_document" spacing="0"/>
          <portSpacing port="sink_document 1" spacing="0"/>
          <portSpacing port="sink_document 2" spacing="0"/>
        </process>
      </operator>
      <operator activated="true" class="apply_model" compatibility="9.0.001" expanded="true" height="82" name="Apply Model" width="90" x="1251" y="289">
        <list key="application_parameters"/>
      </operator>
      <connect from_op="Retrieve deflection message semantic dictionary" from_port="output" to_op="Select Attributes" to_port="example set input"/>
      <connect from_op="Select Attributes" from_port="example set output" to_op="Generate Attributes (2)" to_port="example set input"/>
      <connect from_op="Generate Attributes (2)" from_port="example set output" to_op="Generate ID" to_port="example set input"/>
      <connect from_op="Generate ID" from_port="example set output" to_op="Pivot" to_port="example set input"/>
      <connect from_op="Pivot" from_port="example set output" to_op="Rename by Replacing" to_port="example set input"/>
      <connect from_op="Rename by Replacing" from_port="example set output" to_op="Replace Missing Values" to_port="example set input"/>
      <connect from_op="Replace Missing Values" from_port="example set output" to_op="Generate Attributes" to_port="example set input"/>
      <connect from_op="Generate Attributes" from_port="example set output" to_op="Set Role" to_port="example set input"/>
      <connect from_op="Set Role" from_port="example set output" to_op="Vector Linear Regression" to_port="training set"/>
      <connect from_op="Vector Linear Regression" from_port="model" to_op="Apply Model" to_port="model"/>
      <connect from_op="Vector Linear Regression" from_port="exampleSet" to_port="result 1"/>
      <connect from_op="Retrieve deflection message content OR10 ABCD" from_port="output" to_op="Select Attributes (2)" to_port="example set input"/>
      <connect from_op="Select Attributes (2)" from_port="example set output" to_op="Process Documents from Data" to_port="example set"/>
      <connect from_op="Process Documents from Data" from_port="example set" to_op="Apply Model" to_port="unlabelled data"/>
      <connect from_op="Apply Model" from_port="labelled data" to_port="result 2"/>
      <connect from_op="Apply Model" from_port="model" to_port="result 3"/>
      <portSpacing port="source_input 1" spacing="0"/>
      <portSpacing port="sink_result 1" spacing="0"/>
      <portSpacing port="sink_result 2" spacing="0"/>
      <portSpacing port="sink_result 3" spacing="0"/>
      <portSpacing port="sink_result 4" spacing="0"/>
      <description align="left" color="yellow" colored="false" height="248" resized="true" width="543" x="281" y="32">Built a table like&lt;br&gt;&lt;br&gt;good ................. bad&lt;br&gt;1/1 ..................... 0&lt;br&gt;0 ......................... 1/-1.5</description>
      <description align="center" color="yellow" colored="false" height="247" resized="true" width="265" x="845" y="12">Generate a constant label of 1</description>
      <description align="center" color="yellow" colored="false" height="271" resized="true" width="578" x="535" y="327">Build and process test data</description>
    </process>
  </operator>
</process>