🥳 RAPIDMINER 9.9 IS OUT!!! 🥳
The updates in 9.9 power advanced use cases and offer productivity enhancements for users who prefer to code.
Add Weka Extension for PAA and SAX Time Series Filtering - or Standalone PAA/SAX Ext. Directly in RM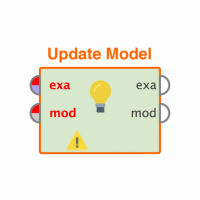 richardsona4
Member, University Professor
Posts: 11
&nbsp

University Professor
Hello RM Community,
I have installed the Weka Extension in my RM Studio build; however, when I looked through the available filters, I could not find PAA or SAX.  I was hoping to use RM as a more stable solution over Weka, given it is advertised that the RM Weka Extension contains most Weka functionality. 
Can RM add these very important discretization methods to a future version of the Weka Extension or as part of RM in standalone extensions?
PAA/SAX Time Series FilterPAA/SAX Time Series Filter in Weka 
SAX is currently part of the TerraData Aster solution on the market, but not in a user-friendly application; here is more on the value of SAX for pattern discovery. IOT Pattern Discovery with SAX - https://community.teradata.com/t5/Learn-Data-Science/Data-Science-IOT-Pattern-Discovery-with-SAX/ba-p/79839?commentID=2141  
Thanks,
Anthony
Tagged: