🦉&nbsp🎤&nbsp&nbsp&nbspRapidMiner Wisdom 2020 - CALL FOR SPEAKERS&nbsp&nbsp&nbsp🦉&nbsp🎤
We are inviting all community members to submit proposals to speak at Wisdom 2020 in Boston.
Whether it's a cool RapidMiner trick or a use case implementation, we want to see what you have.
Form link is below and deadline for submissions is November 15. See you in Boston!
Rapidminer Studio Decision tree result to Database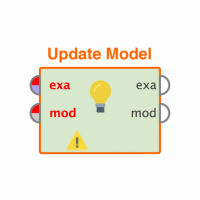 njhelloworld
Member
Posts: 16
Contributor I
edited December 2018
in Help
I would Like to ask if is there any tool from Rapidminer Studio that can be used to show the decision tree result as table. Is there any tool to use to convert a decision tree result to table or Database?? T_T please HELP..
Tagged: