Classification Time.Dataset1 with respect to Time ranges from Dataset2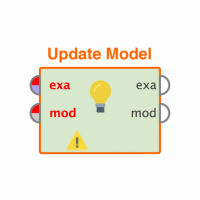 gigiorgianni
Member
Posts: 2
Contributor I
edited August 2019
in Help
Hello, I am Gianfranco, I am new. I am Post-DOC in the field of Industrial. First of all, thanks for sharing your knowledge. You saved me for several nights J. Chemistry/Heterogeneous Catalysis.  Now, my problem is: I have two datasets (DATASET1 and DATASET2).
DATASET1 looks like:
DATASET2
 I'd like to match the Time in DATASET1 to the Time ranges reported in DATASET2, like:
In excel is very easy (index and match functions), but slow.
Could you help me, please?
Thanks in advance.
Gianfranco
Tagged: