🎉 🎉 RAPIDMINER 9.10 IS OUT!!! 🎉🎉
Download the latest version helping analytics teams accelerate time-to-value for streaming and IIOT use cases.
Fixing Most Common Errors in RapidMiner Studio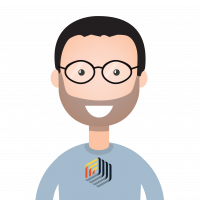 sgenzer
12
Administrator, Moderator, Employee, RapidMiner Certified Analyst, Community Manager, Member, University Professor, PM Moderator
Posts: 2,959
&nbsp

Community Manager
This is a quick KB article for fixing the most frequently-seen errors in RapidMiner Studio...
Error Message
Usual Causes
Possible Fixes

Set Role: Attribute not found

 

Most often users hit this error when they try to type the name of the attribute in the Set Role operator:

 Selecting one from the pull-down menu usually fixes this:

 

Retrieve: Cannot retrieve repository data

 

Most often users hit this error when they try to type the name of a file in the Repository operator: 

 

If you have not imported any data yet, you need to do this first:

 

 

If you have already imported data, click the folder icon and select an ExampleSet: