Including a filter in the Get Page operator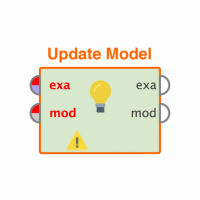 s_nektarijevic
RapidMiner Certified Analyst, Member
Posts: 12
Contributor II
edited December 2018
in Help
Dear experts,
I have an issue with retrieving the info I need from a web page. My issue might go beyond RapidMiner, but I hope there'll still be some useful input :-)
I am trying to retrieve all documents from a search engine of a standardisation organisation, and in particular to retrieve some information regarding these documents, that isn't displayed by default in the search result. This is the page:
https://eur-lex.europa.eu/search.html?qid=1538673501151&scope=EURLEX&type=quick&lang=en&FM_CODED=REG
On the page there is an option to modify the information displayed by clicking on "Change displayed metadata" and selecting the desired fields. However, if I apply the filter, I do see the info I wanted, but nothing changes in the URL path, and followingly the content I get out of the Get Page operator stays the same.
Any idea how to solve this? I thought that using the query parameters of the Get Page operator could be useful, but I didn't manage to find any examples of what these parameters do and how they can be used.
Any input would be much appreciated! Many thanks in advance!
Cheers,
Snežana
Tagged: