"No input attribute to choose when performing sentiment analysis"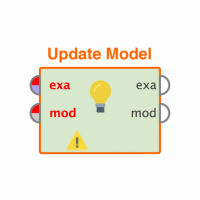 casper_larsen92
Member
Posts: 1
Learner I
I have a problem regarding the AYLIEN sentiment analysis.
My process looks as follows:
1. Read Excel file.
2. Nominal to Text.
3. Data to Documents.
4. Process Documents (including tokenize, filter stopwords and transform cases).
5. Analyze Sentiment.
My problem is that i can't choose an input attribute from the dropdown, since the list is blank. If I just load the imported Excel file and attach the sentiment analysis directly to this step it works - but in that way I'm not able to perform the nessecary preprocessing.
Tagged: