Frozen and very slow rapidmidminer studio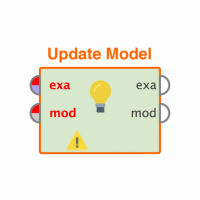 asmahassani08
Member
Posts: 31
Contributor II
hi, 
when i'm running rapidminer i meet several problems:
1. rapidminer takes much time to be launched. i verify the RAM and disque they are on 99 % each of them and I'm not opening other applications. it consumes much of memory !! I don't knew why .
2. when i want to configure my hive connector i'm bloked in the user interface "Manageme Database Drivers" when i click on save the message is blocked, i click on cancel and it does'nt disapear. I wait much of time without no result and the rapidminer is stopped automaticly.
what can i do so that my computer does not slow down by opening this application and work on it without no freezen interfaces?
thanks for all.
Tagged: