CSV with uncommon header can't be processed correctly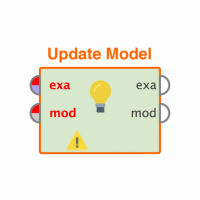 mugicagonzalez_
Member
Posts: 14
Contributor II
edited December 2018
in Help
Hi all,
I am using the "Read CSV" operator to read a CSV-file with multiple lines. The problem is that the first few lines are all technical information that are not in a valid CSV format, so I define them as Comment. But then, only column one of the last row with the values is read. 
Is this a common error? I think it might be caused because there are more lines, with different amount of columns, but because I define these as Comment I don't understand why it doesn't work.
This is my operator for "TEST_Jette.csv"
<?xml version="1.0" encoding="UTF-8"?><process version="8.1.003">
  <context>
    <input/>
    <output/>
    <macros/>
  </context>
  <operator activated="true" class="process" compatibility="8.1.003" expanded="true" name="Process">
    <process expanded="true">
      <operator activated="true" class="read_csv" compatibility="8.1.003" expanded="true" height="68" name="Read CSV" width="90" x="179" y="34">
        <parameter key="csv_file" value="/Users/pello/Downloads/TEST_Jette.csv"/>
        <parameter key="skip_comments" value="true"/>
        <parameter key="parse_numbers" value="false"/>
        <parameter key="decimal_character" value=","/>
        <parameter key="first_row_as_names" value="false"/>
        <list key="annotations">
          <parameter key="0" value="Comment"/>
          <parameter key="1" value="Comment"/>
          <parameter key="2" value="Comment"/>
          <parameter key="3" value="Comment"/>
          <parameter key="4" value="Comment"/>
          <parameter key="5" value="Comment"/>
          <parameter key="6" value="Comment"/>
          <parameter key="7" value="Comment"/>
          <parameter key="8" value="Comment"/>
          <parameter key="9" value="Comment"/>
          <parameter key="10" value="Comment"/>
          <parameter key="11" value="Comment"/>
          <parameter key="12" value="Comment"/>
          <parameter key="13" value="Comment"/>
          <parameter key="14" value="Comment"/>
          <parameter key="15" value="Comment"/>
          <parameter key="16" value="Comment"/>
          <parameter key="17" value="Name"/>
        </list>
        <parameter key="encoding" value="UTF-8"/>
        <parameter key="read_all_values_as_polynominal" value="true"/>
        <list key="data_set_meta_data_information">
          <parameter key="0" value="timestamp.true.polynominal.attribute"/>
        </list>
      </operator>
      <connect from_op="Read CSV" from_port="output" to_port="result 1"/>
      <portSpacing port="source_input 1" spacing="0"/>
      <portSpacing port="sink_result 1" spacing="0"/>
      <portSpacing port="sink_result 2" spacing="0"/>
    </process>
  </operator>
</process>

Thanks in advance
Pello
Tagged: