RapidMiner 9.7 is Now Available
Lots of amazing new improvements including true version control! Learn more about what's new here.
Cluster Density Performance - interpreting performance vector values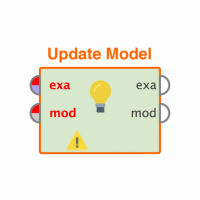 Ger_Jongeling
Member, University Professor
Posts: 5
&nbsp

University Professor
edited January 2019
in Help
When using the Cluster Density Performance operator I get (negative) values in the performance vector output, but how am I to interpret these? What indicates higher cluster density: higher or lower (absolute) values?
Tagged: