RapidMiner 9.8 Beta is now available
Be one of the first to get your hands on the new features. More details and downloads here:
RM 9.1 feedback : Auto-Model /Calculation of the Std-dev of the performance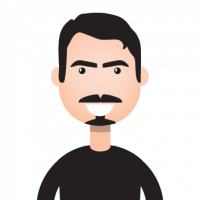 lionelderkrikor
Moderator, RapidMiner Certified Analyst, Member
Posts: 1,083
&nbsp
&nbsp

Unicorn
Hi,
There is an inconsistency between the standard deviation of the performance delivered by the
Performance Average (Robust) 
operator :
and the Standard deviation of the logged performance (inside the CV) calculated via the
Aggregate
operator :   
We can see that the average of the performance is the same in both case.
How explain this difference of results ?
Regards,
Lionel
NB : The process in attached file
Tagged: